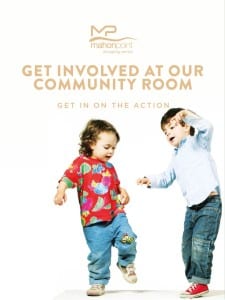 Mahon Point Shopping Centre has a fantastic Community Room on the ground floor of the centre available to rent for classes and community events.
The new 1500 sq ft facility features solid wood floors, mirrored walls and a ballet bar for dance classes, and Wifi is available. It is now available to book for classes, and retailers of the centre can book it for events and meetings. The centre owners, Deka Immobilien GmbH have made a significant investment to transform an existing storage area into a room that is comfortable and equipped for a variety of uses.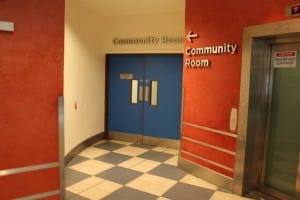 A number of classes have already made use of the room including, Baby Massage, Leapfrogs, Footdreams Dance School and Gymboree Play and Music for toddlers. A variety of timeslots are also available for booking during the week with rates starting at only €25 per hour. Bookings can be made by contacting the Customer Service Desk at the centre on info@mahonpointsc.ie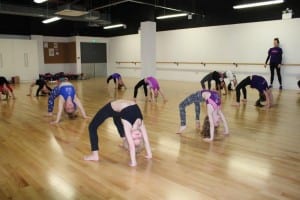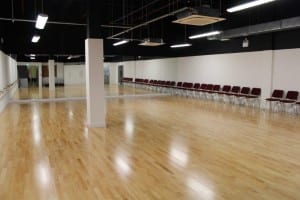 "The is room is perfect for dance classes and its going down great with all my students", Tracey O 'Donovan, Footdreams School of Dance.
Mahon Point is Cork's largest shopping centre with over 60 stores and restaurants, 2000 free parking spaces and a 13 screen Omniplex Cinema. This retail destination is conveniently located on the South Ring Road. For the latest news and offers, check out the Mahon Point Shopping Centre Facebook Page.
Current class listings:
Mondays
10:00am – 3:30pm    Baby Massage    Contact Rachel – 086-1009115
5:00pm – 6:00pm      Drama                 Contact Tracey – 083-1433318
7:30pm – 8:30pm      Pilates                 Contact Jaconnel – 085-1613505
Tuesdays
10:00am – 1:00pm    Baby Massage    Contact Rachel – 086-1009115
3:00pm – 7:00pm   Footdreams School of Dance     Contact Tracey – 083-1433318
Wednesdays
10:00am – 11:00am   Gymboree       Contact Catherine – 083-3187370  
12:00pm – 2:00pm     Weight Watchers                                       Contact Amy  – 1850 234 123
3:00pm – 7:00pm        Footdreams School of Dance                Contact Tracey – 083-1433318
Thursdays
10:00am – 1:00pm       Gymboree         Contact Catherine – 083-3187370
5:00pm – 8:00pm        Footdreams School of Dance                Contact Tracey – 083-1433318
Fridays
10:00am – 11:00am      Gymboree        Contact Catherine – 083-3187370
Saturdays 
10:00am – 12:00pm     Gymboree       Contact Catherine – 083-3187370
1:00pm – 2:30pm          Footdreams School of Dance            Contact Tracey – 083-1433318
Sundays
9.30am – 11.30am Little Kickers Contact  Lynda & Denis Behan  021 4377216
*Prices subject to change and exclude VAT