Autumn 2017 Season Introduction
True friendship lights up life in many wonderful ways. Celebrate it with vivacious mascots of legendary moments to wear every day. When you look at them, you'll be reminded of all the fun you've shared and the new adventures still to come.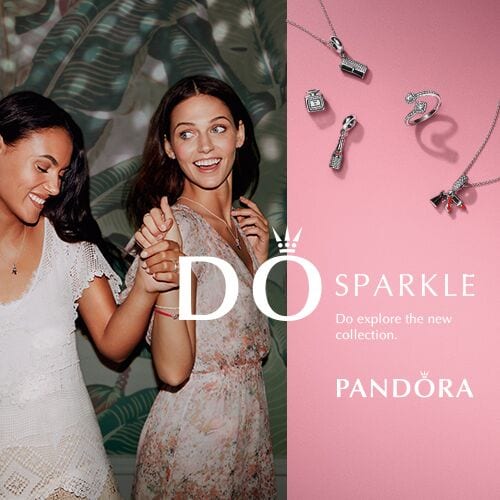 Key Collection – GLAMOUR NIGHT
A night out with the girls is always a good idea. Whether quick after-work drinks or a long-awaited, full-on girlsnight out, it's a time for having fun with friends and feeling great. Every woman wants to look and feel fantastic, and we have created a series of elegantly sparkling dangles that reflect the glamour and playfulness of the occasion. Each hand-finished piece is crafted from sterling silver and can be worn on both bracelets and necklaces. They epitomise classic sophistication with a wink.
ABOUT PANDORA
World-renowned for its hand-finished and contemporary jewellery at affordable prices, PANDORA designs, manufactures and markets jewellery made from high-quality materials. Inspiring women to embrace their individuality and express their personal style, PANDORA's stylish and feminine jewellery captures the unforgettable moments and personal values in life. PAND
ORA's unique and detailed designs combining traditional craftsmanship with modern technology are sold in more than 100 countries across six continents through approximately 8,900 points of sale, including more than 1,900 concept stores. Founded in 1982 and headquartered in Copenhagen, Denmark,
PANDORA employs more than 17,800 people worldwide of whom approximately 12,000are located in Gemopolis, Thailand, where the company manufactures its jewellery. PANDORA is publicly listed on the NASDAQ Copenhagen stock exchange in Denmark. For more information, please visit
www.pandoragroup.com or be inspired at www.pandora.net