Ho, ho. ho…..the Big Man has arrived to Mahon Point SC!
Since we opened our doors at Mahon Point SC 12 years ago, Santa has been a loyal visitor to us every year since!
And we are delighted that in 2017 that his first stop in Cork to meet all the boys and girls ahead of Christmas is at Mahon Point SC!!
So be one of the first people in Cork to meet Santa in 2017 at Mahon Point.
The elves have just finished putting the finishing touches to his cosy Festive Cabin and Santa is due to arrive late on Friday, November 10th.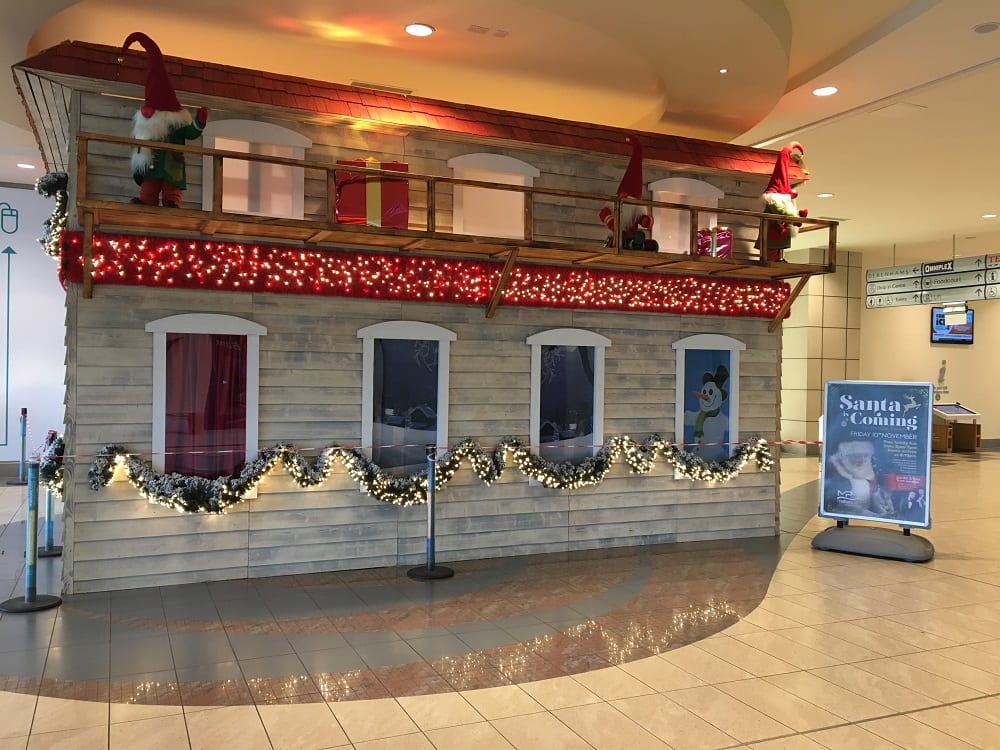 See below the opening hours for Santa's Festive Cabin over Christmas.
And while there is no need to book we would like to stress, that during busy times of long queues the elves will have to close the queue about 2 hours earlier so it is important to arrive early!!
(This is to ensure that we don't keep Santa working all night as he needs to get to bed at a good hour every night to get his sleep)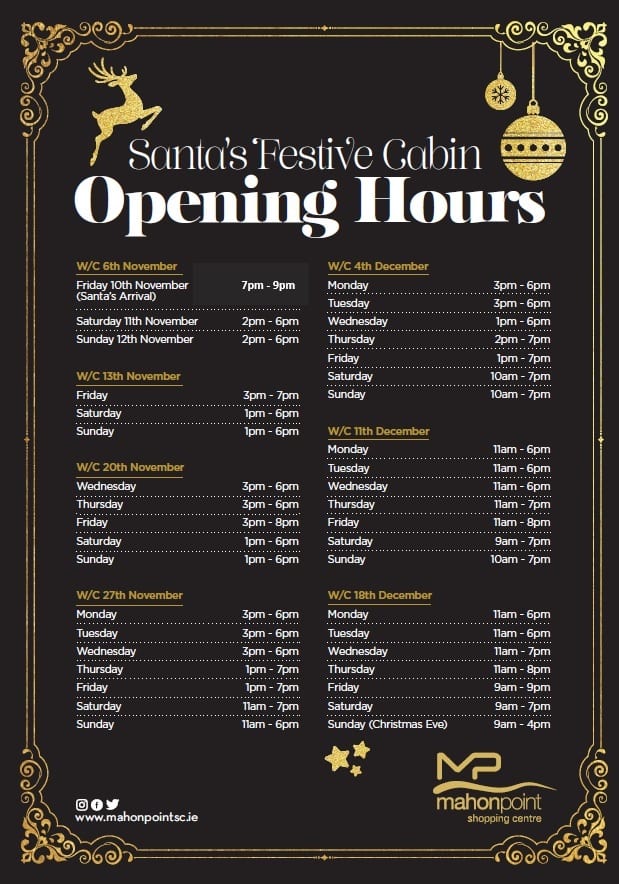 See below prices for visiting Santa.