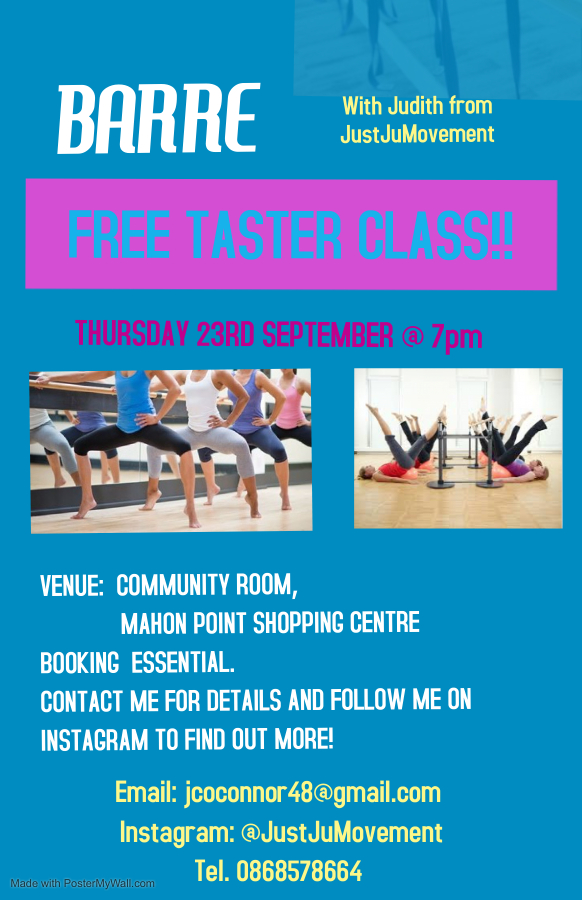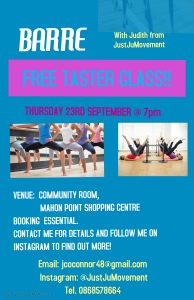 We are delighted to welcome Judith O'Connor from JustJuMovement who will be starting a new pilates class in our community room from Thursday 30 September 2021 from 7pm to 8pm.
Pre-booking is essential so contact Judith at joconnor48@gmail.com to make your booking.
If you are not sure if this class is for you Judith is arranging a free 'taster' class on Thursday 23 September to let people know what is involved in Barre pilates.  Booking for this is also essential.