Following the closure of their unit in Douglas Village due to the recent fire, we are delighted to facilitate Cork City Football Club with a pop-up shop. The shop will be open from Wednesday to Sunday for the coming weeks.
The new pop-up style space is located in a prime location on the mall, on the ground floor between Next & Carphone Warehouse.
Cork City FC's Merchandise Manager, David O'Rourke believes it's a fantastic opportunity for the club's retail operations, particularly coming into the Christmas season;
"We are absolutely thrilled to be coming into Mahon Point, which is among the top shopping destinations in the country. We had a unit in Douglas Village for the past number of years and obviously the closure of the centre has had a big impact on traders, including ourselves. This though, is finally some positive news. We're looking forward to getting set-up in the coming days"
"With our 2020 Season Ticket offering & New 2020 Home jersey launch in the pipeline, there really is a lot to get excited about"
Justin Young, General Manager for Mahon Point Shopping Centre commented:
"We are delighted to facilitate Cork City FC at Mahon Point Shopping Centre and look forward to welcoming their pop-up kiosk to the Centre. We have no doubt that they will be a great addition to our retail offering and will get lots of local support".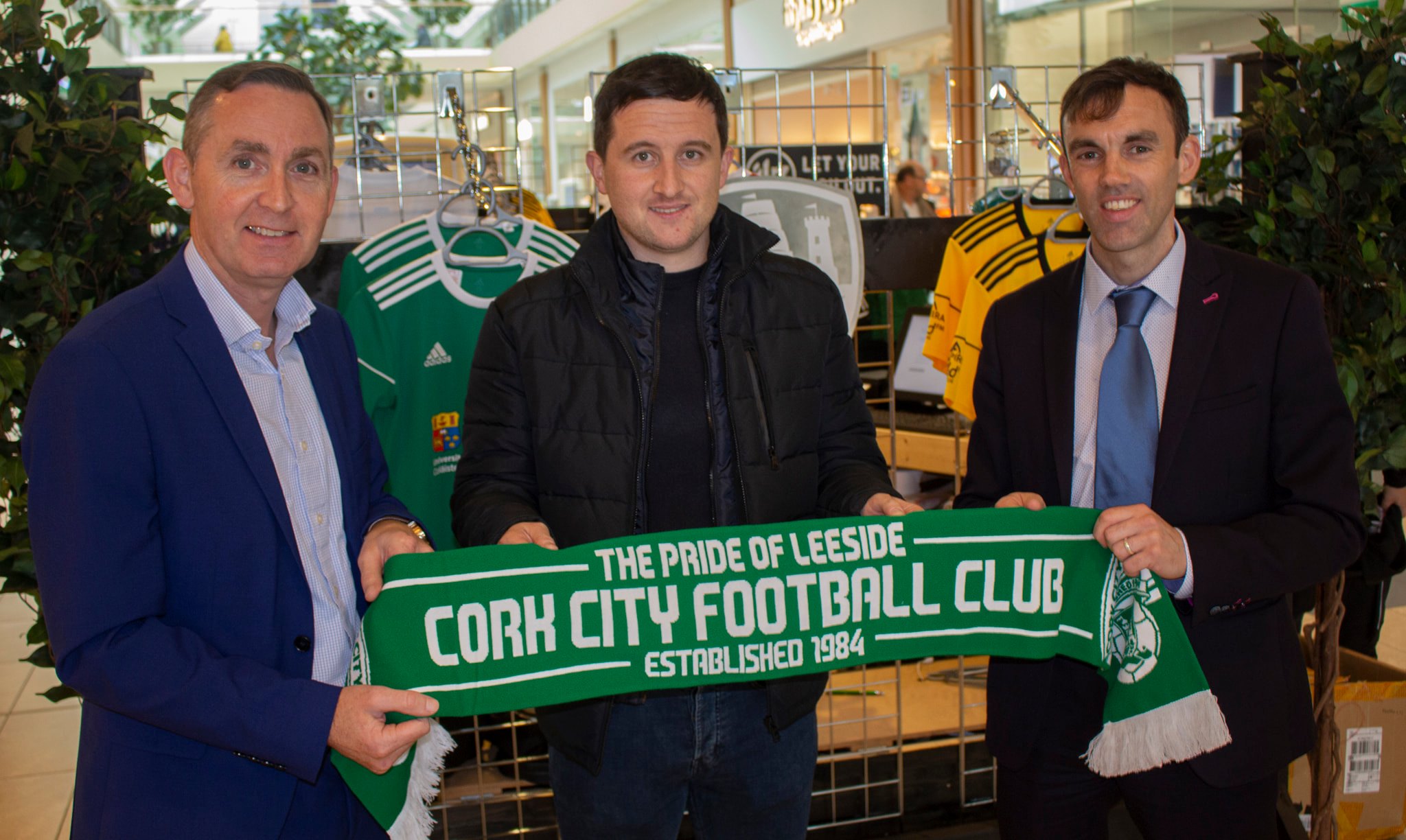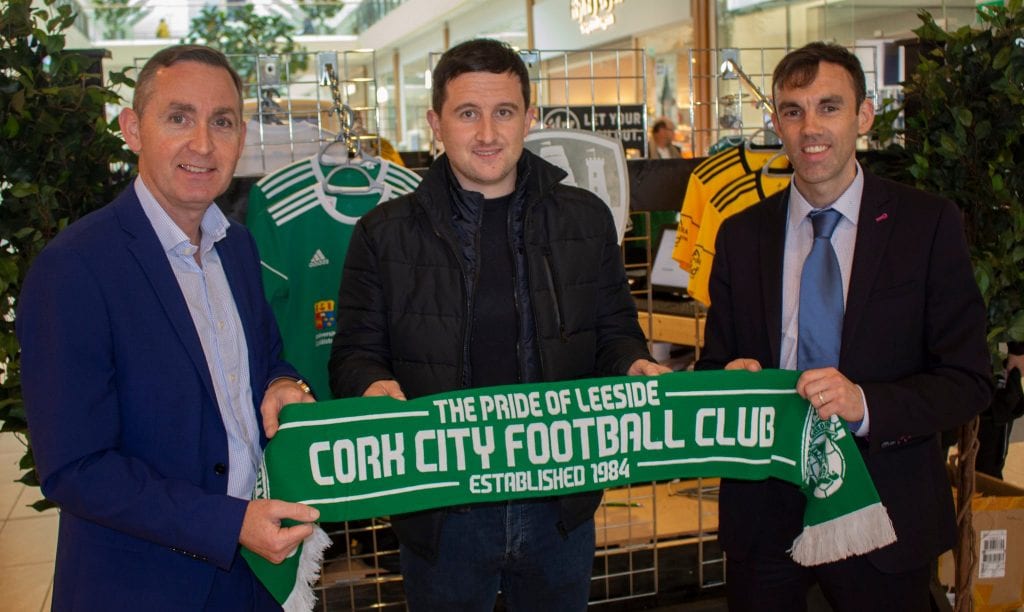 Justin Young, Mahon Point Shopping Centre General Manager pictured with Cork City FC General Manager Paul Wycherley & Merchandising Manager David O'Rourke (centre) at the launch of the new club shop.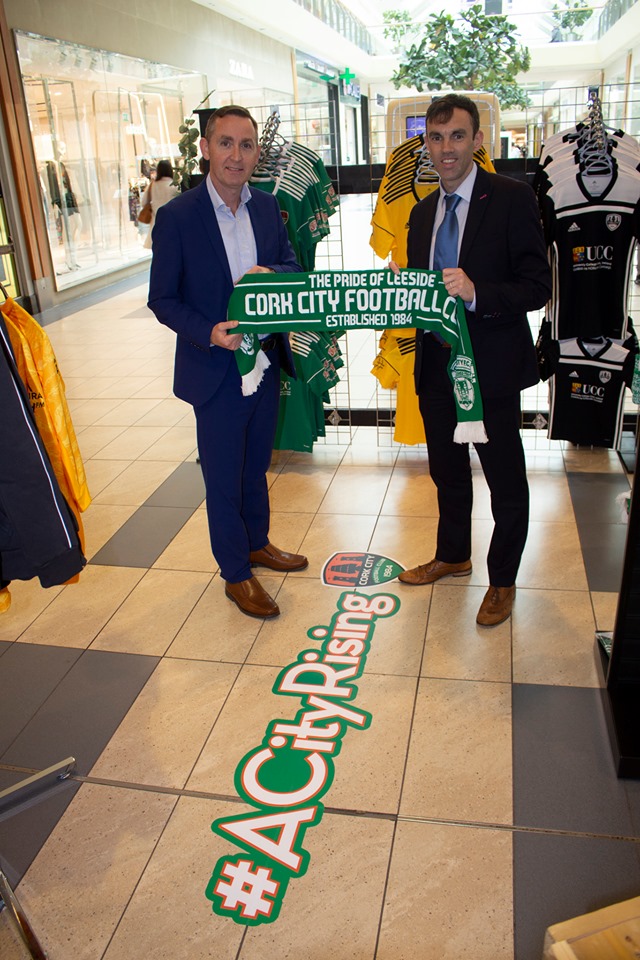 The new, pop-up style shop is located on the ground floor of the centre, between Next & Carphone Warehouse!