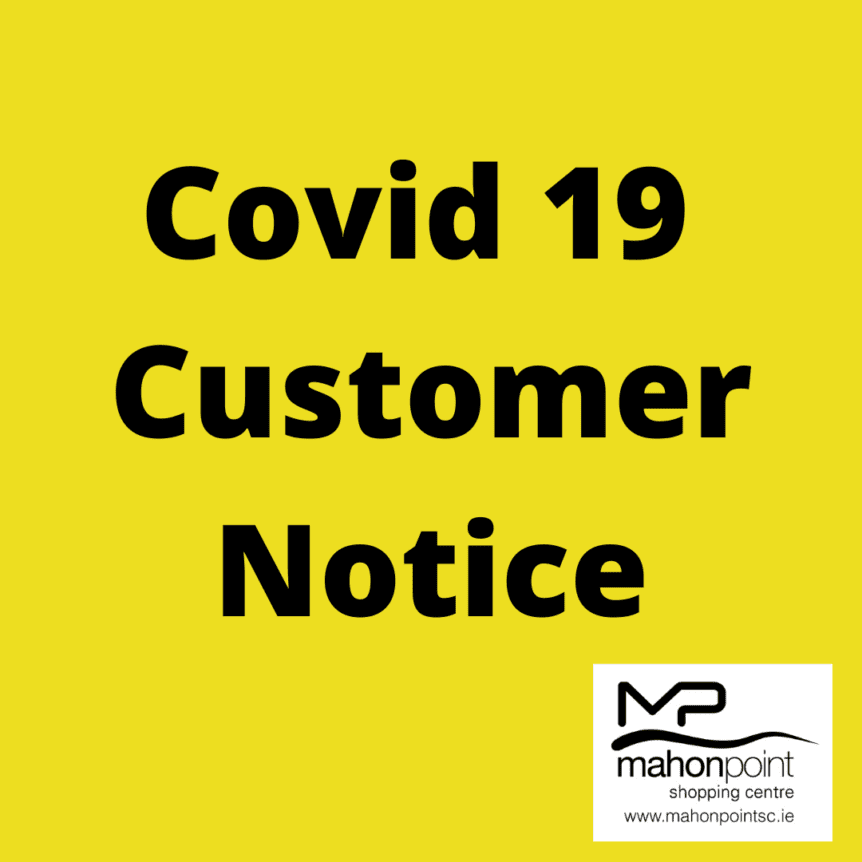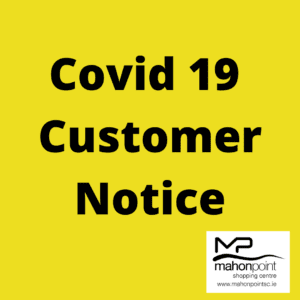 We are closely monitoring all available information on COVID-19 (Coronavirus) as the situation unfolds.
We are adhering to the recommendations from the Government with regards to protecting ourselves and others.
As of today, March 12th we can update you with the following:
The Centre will remain open as normal unless we are instructed otherwise by the Government
Classes in our Community Room will be cancelled until further notice
Our Kidzone will close until further notice
Our Kiddies Kabz will close until further notice
Ready Steady Play will close following today's announcement from the Government about schools and childcare facilities
Shop Mobility will close until March 29th
We have cancelled all customer events including Sixty Minute Restyle and St. Patrick's weekend activities
To encourage social distancing in our Food Court we will reduce the number of tables available and spread them out accordingly
We urge all customers to practice social distancing and good hand hygiene
Retailers within the Centre can make their own decisions as regards to their trading hours so please contact them directly if you have any queries
Thank you for your co-operation and understanding.
We hope you all stay healthy during this uncertain time, and we will update you when further information unfolds.