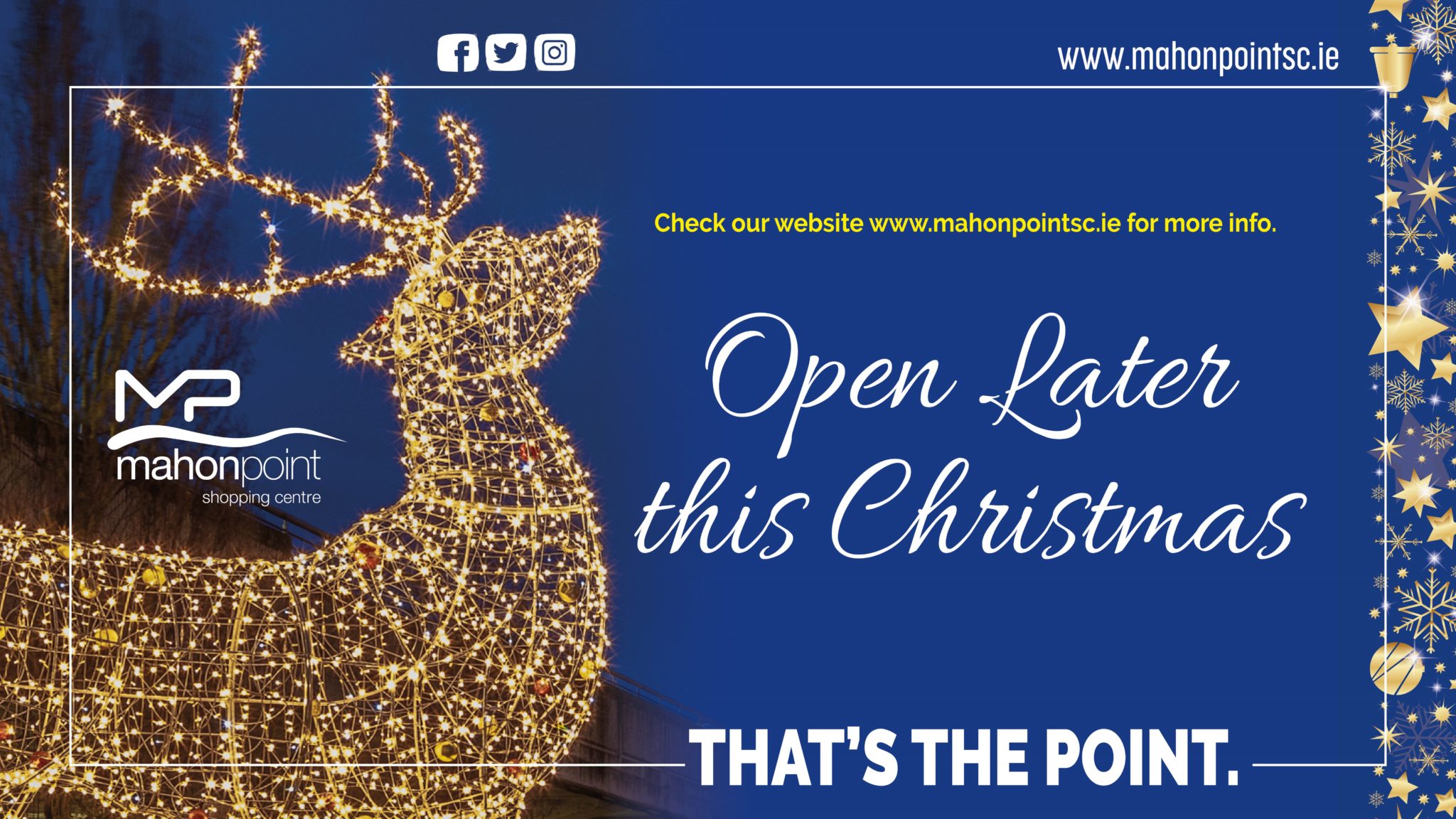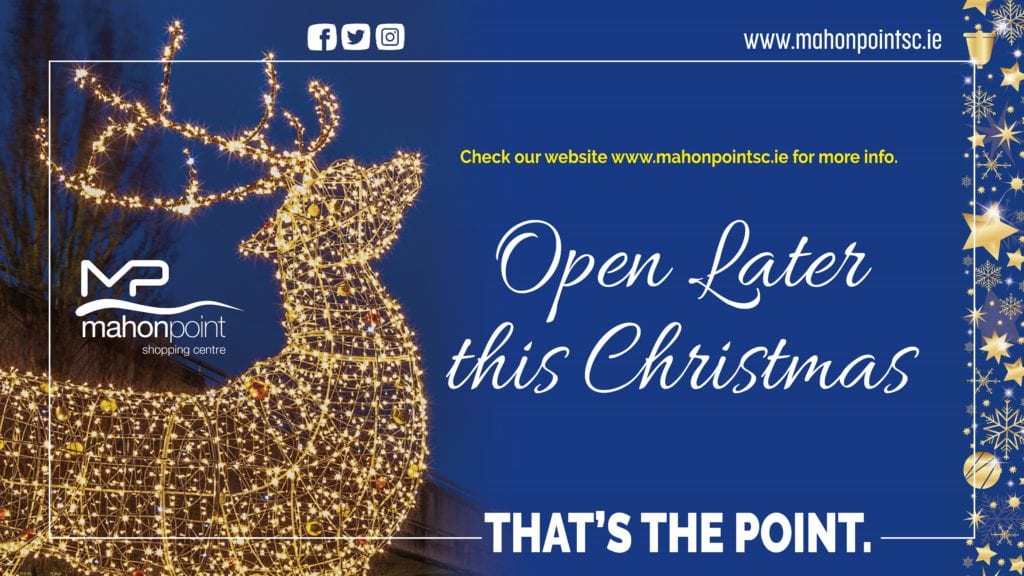 We're open later for Christmas!!
It's been a year like no other but we are delighted to have many of our stores reopening again on December 1st.
Lockdown aside, we all know how busy everyone can get on the run-up to Christmas.
So to help you to fit in the Christmas shopping, but to also allow a longer time period for people to shop,
we will be open later this Christmas, That's the Point!
See below our hours for Christmas 2020.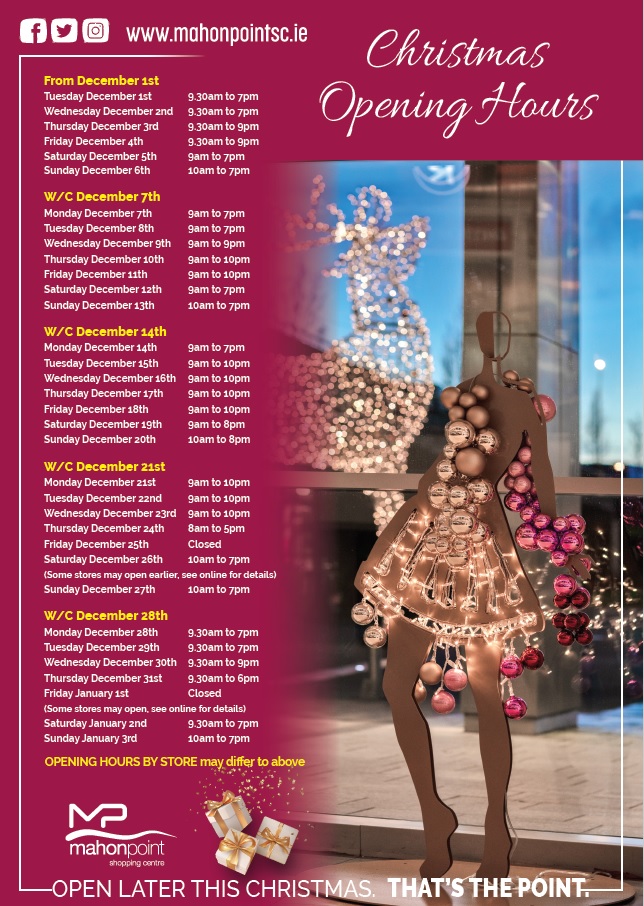 Please note that opening hours may differ by store.   For Tesco's opening hours, click here.
For our opening hours by week for the remainder of the Christmas period, see below:
Week Commencing December 28th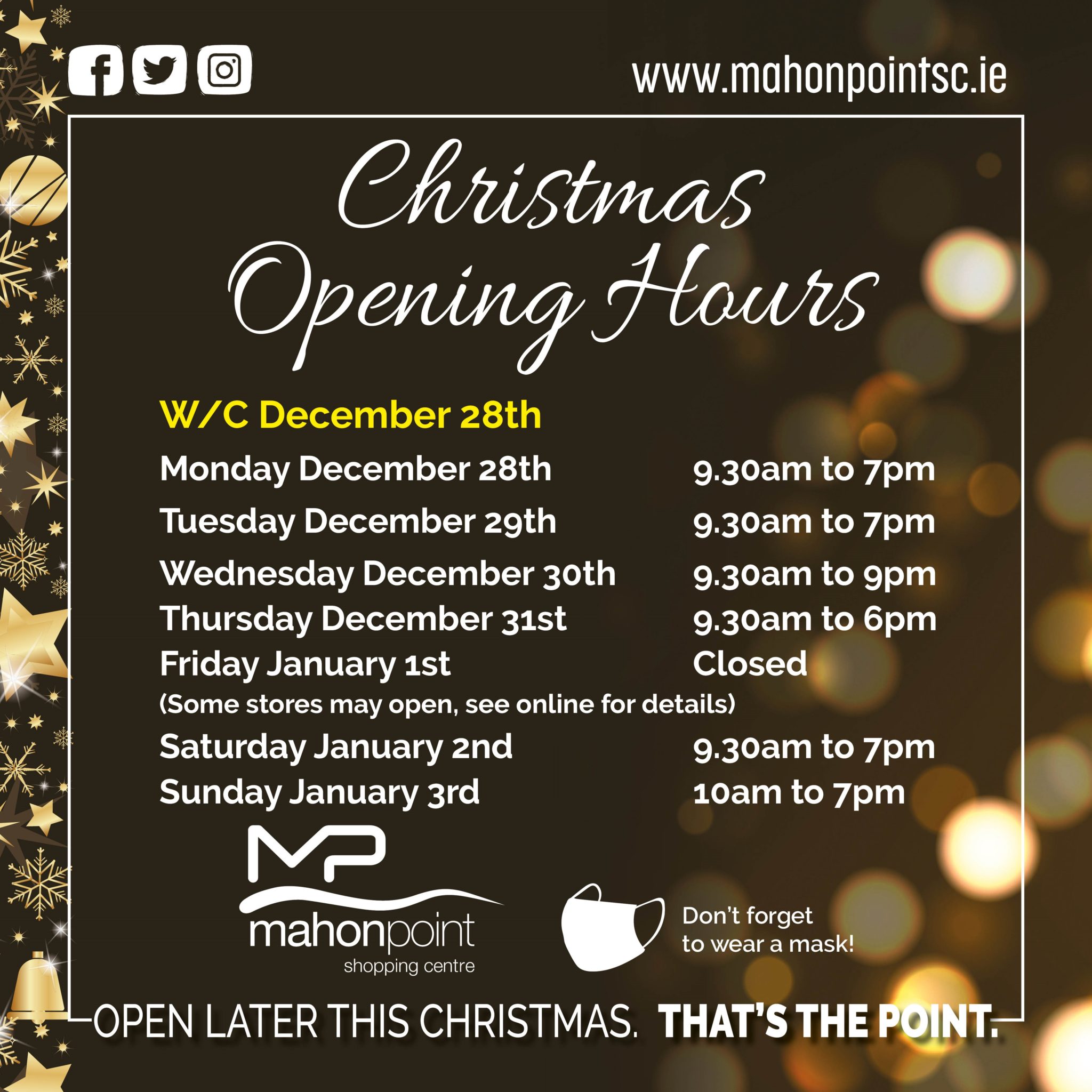 For individual stores' trading hours please go to https://mahonpointsc.ie/shops/ and click on their icon.  
Normal Centre Hours will resume on Monday January 4th.
We would like to thank all our customers for your support in 2020 and for supporting local employment.
We wish you and your family a very Happy Christmas and a Happy New Year!!  We are all hoping for a better 2021!!!