Following recent Government announcements (click here for more information), the use of face coverings in shops, supermarkets and shopping centres is for the protection and safety of both shoppers and staff alike.
Face coverings may help in preventing people who do not know they have the virus from spreading it to others.
In enclosed indoor spaces such as shops, they are an added measure where keeping a physical distance of 2m is difficult or not practical.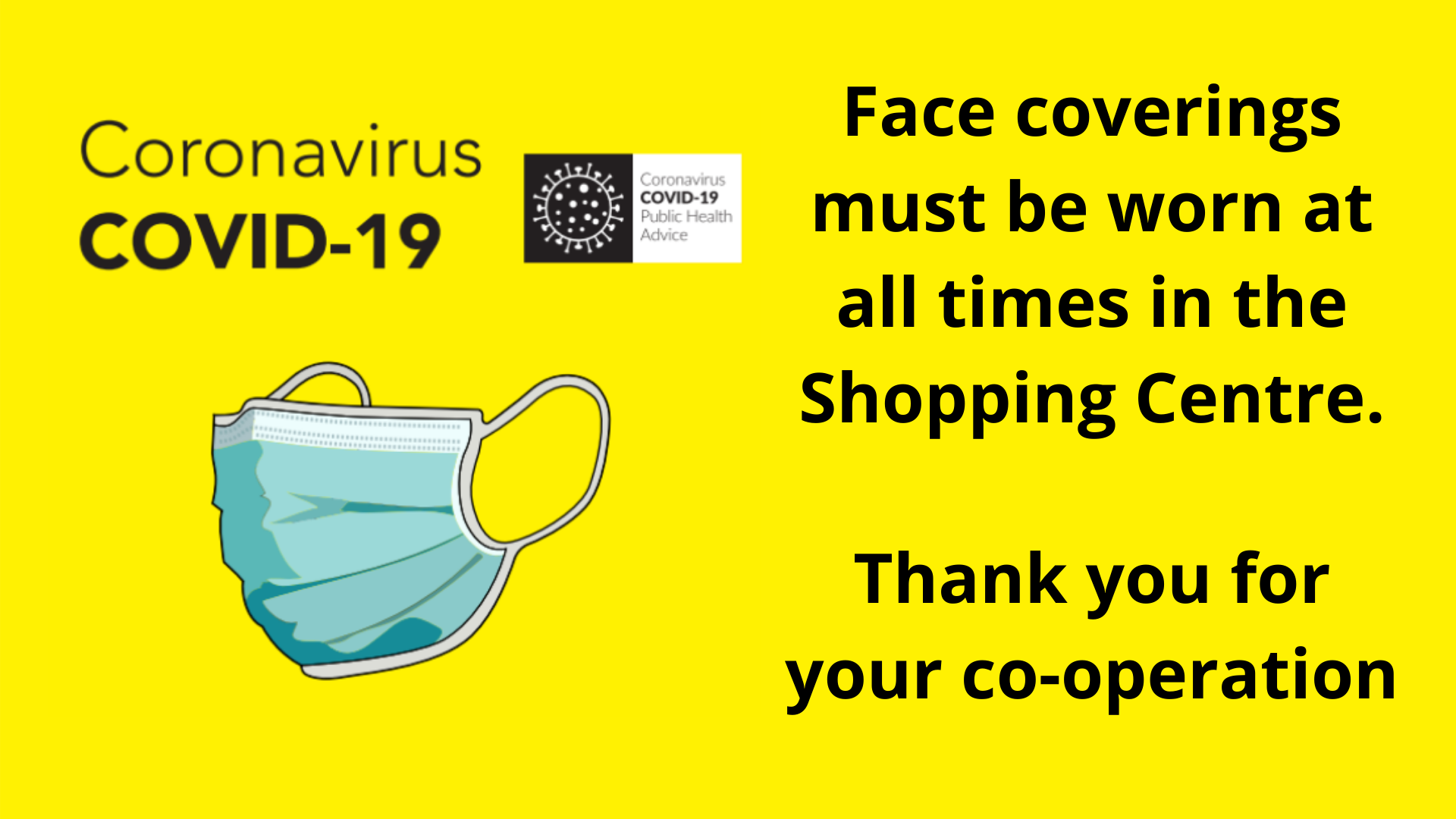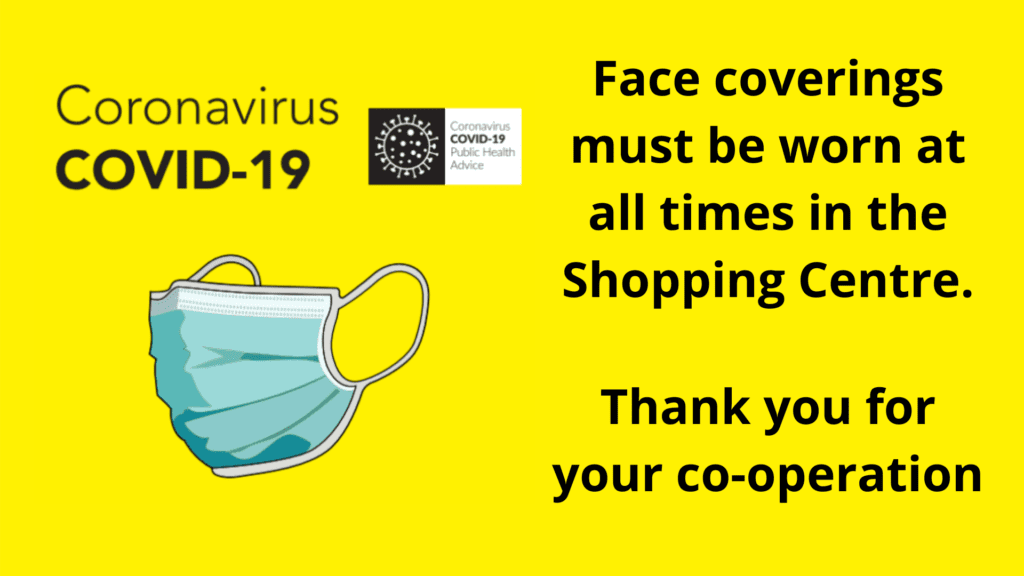 Therefore, we ask all customers to wear face coverings while shopping here at Mahon Point.
If for some medical or other reason you cannot wear a face covering, please let a member of our team know.
Thank you for your co-operation.