Customers, please note that due to evolving circumstances around Covid-19 virus we have decided to cancel our Family events planned for this weekend, March 14th and 15th.
We apologise for any inconvenience caused.
Please be assured that the Centre will remain open as normal and will open from 11am to 6pm on St. Patrick's Day.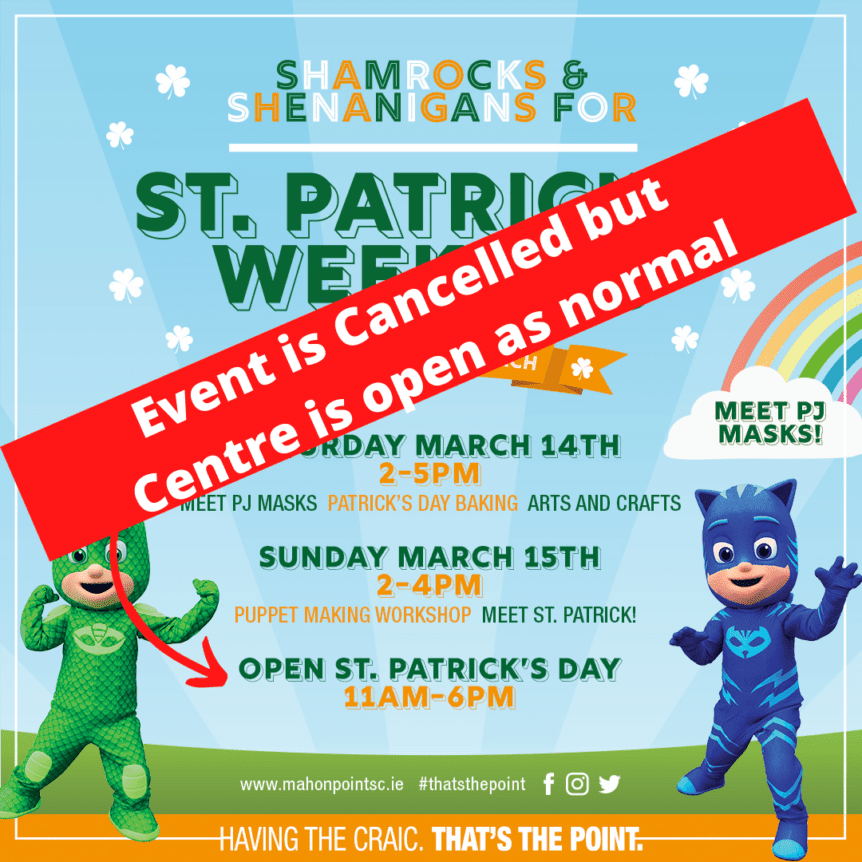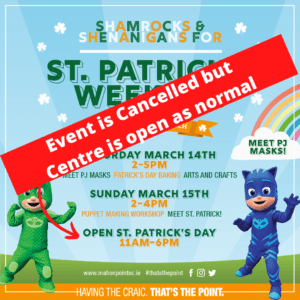 We will still be open on St. Patrick's Day from 11am to 6pm.
As usual, Omniplex and selected restaurants will be open later.