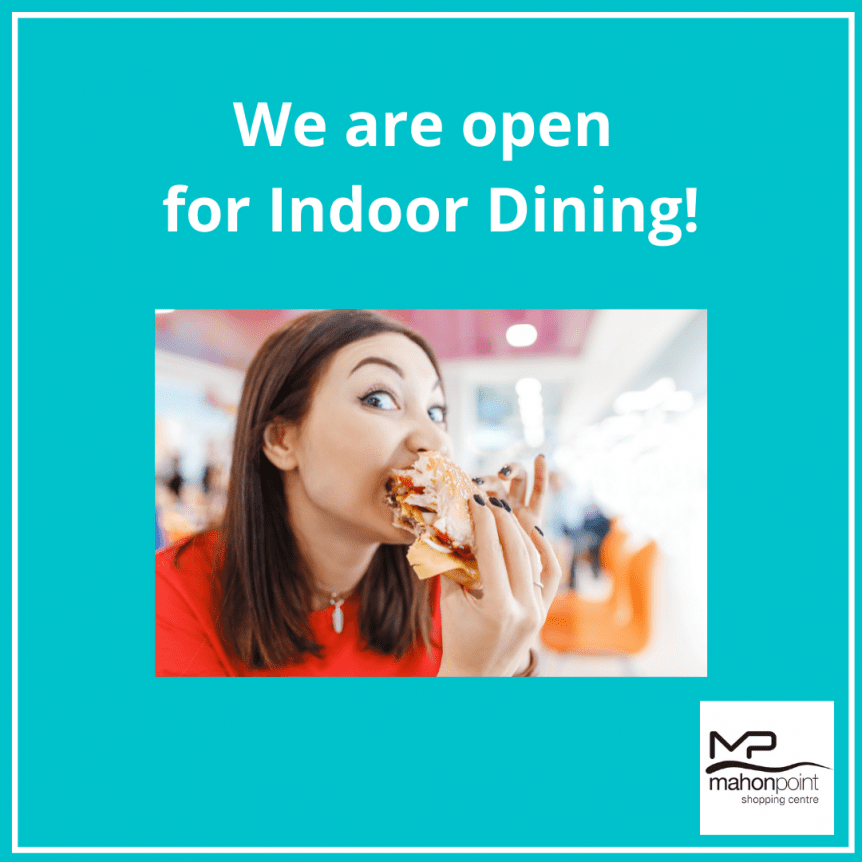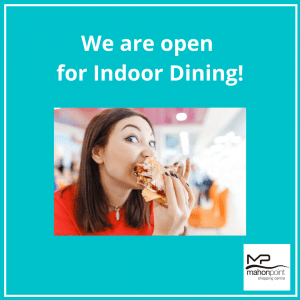 Anyone for a meal out?!
In line with Government guidelines we are delighted that our restaurants and Food Court are again open for indoor dining since Monday, July 26th.
While seating has been reduced to allow for social distancing and proof of vaccine certification is required, it is great to be able to dine indoors again.
Each of our restaurants with their own seating areas are responsible for implementing the required guidelines.  These restaurants include the following:
– Milano – Nandos – O'Briens – Starbucks – BBs – Jump Juice
In the Food Court we are happy to support our retailers and have reopened our seating area.  However please note that availability is limited so unfortunately we cannot promise seating for all during busy times.  If the area is full you will be asked to opt for takeaway instead.
To gain access to the seating area in our Food Court area you are required to provide proof of  vaccine certification to a member of our team.  Your cooperation in this process is greatly appreciated.
Food Court restaurants include the following:
– McDonalds – Hillbilly's – Ginzeng – Bagel Bar – Abrakebabra
The opening hours for our Food Court seating area are as follows (and subject to availability):
Monday – Wednesday 10am – 8pm
Thursday – Saturday 10am – 9pm
Sunday 11am – 8pm
For a full list of our dining options here at Mahon Point, click here.
For information on the digital Covid Certificate Checker visit https://www.gov.ie/en/publication/b1dc9-how-to-use-the-digital-covid-certificate-checker/
We will look forward to welcome back indoor diners to Mahon Point at either our Food Court or other restaurants and we hope you can again enjoy the pleasure of an indoor meal at a restaurant!
We sincerely thank you for your support as always and your co-operation as we put these new procedures into place to ensure safety for all.
Working Together, That's the Point!