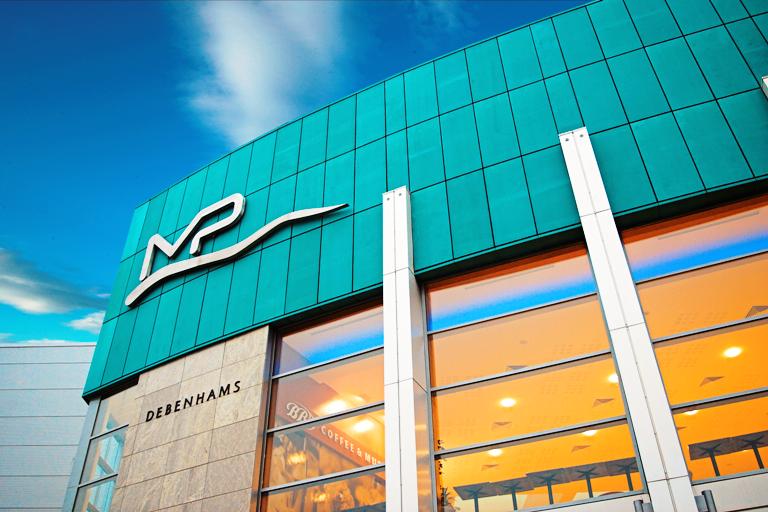 Mahon Point Shopping Centre has become the first building in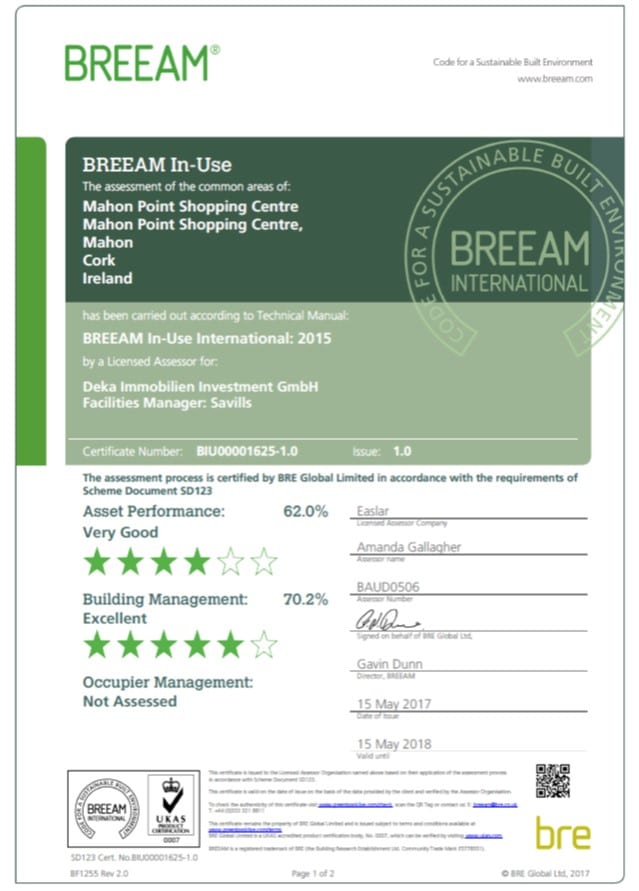 Ireland to gain and retain BREEAM in use certification. BREEAM is the world`s longest established and most widely used method of assessing, rating and certifying the sustainability of buildings. Worldwide, 561,300 buildings are now certified with BREEAM assessment ratings, and over 2 million registered for assessment since it was first launched in 1990.
Mahon Point Shopping Centre has been awarded a "very good" rating for asset performance and an "excellent" rating for building management.
A BREEAM assessment uses recognised measures of performance, which are set against established benchmarks, to evaluate a building's specification, design, construction and use. The measures used represent a broad range of categories and criteria from energy to ecology. They include aspects related to energy and water use, the internal environment (health and well-being), pollution, transport, materials, waste, ecology and management processes.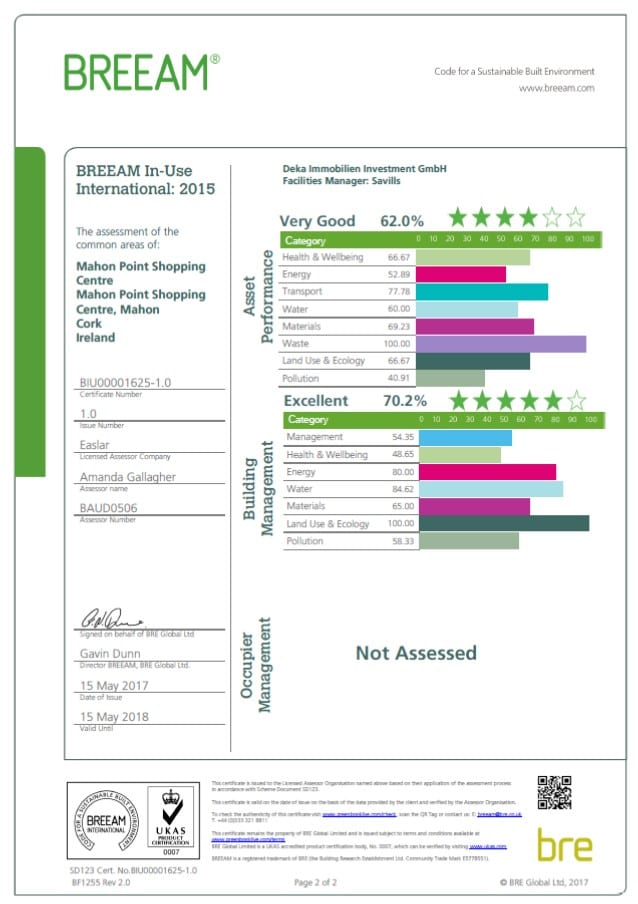 Mahon Point Shopping Centre received exceptionally high ratings in the areas of Waste (100%), Energy (80%), Water (85%), Materials (69%) and Land Use & Ecology (100%), These scores are reflective of a number of effective improvements that have been introduced around our 30 acre site. These include the introduction of a new bespoke Building Management System (that optimises and reduces waste on utilities such as water, gas and electricity), and efficient segregation and recycling of all site waste (including food waste composting). Other approaches include the use of a ground water well supply and lighting management through an efficient internal and external lighting system.
Mahon Point will continue to evaluate other methods of enhancing the sustainability the shopping centre for the future, which will further enhance our BREEAM rating.