Mahon Point Shopping Centre raises almost €4,000 for local boy Zac Higgins
Mahon Point Shopping Centre were delighted to raise €3942.10 (including a voucher worth €500 from Tesco) at their recent fundraising event for Zac Higgins.
Mahon Point Shopping Centre held a fundraising event on Saturday 25 May 2019 in aid of local child Zac Higgins who was seriously injured in a hit and run incident in the Mahon area in March 2019.
Zac's treatment is ongoing and his family need support whilst this continues. The aim was to raise funds to try and ease the family's concerns at this traumatic time and they were delighted to be able to donate almost €4,000 to the fund for Zac Higgins which was set up by local club Ring Mahon Rangers.
The event was organised by the staff at Mahon Point Shopping Centre, led by Security Supervisors Gerry Forde and Vincent O'Driscoll.  The fun family event included a Spin-A-Thon, a Strength-Tester game, an Electric Buzzer Game, Arts & Crafts with Smiggle and Face Painting and lots more along with a live outdoor broadcast by Red FM.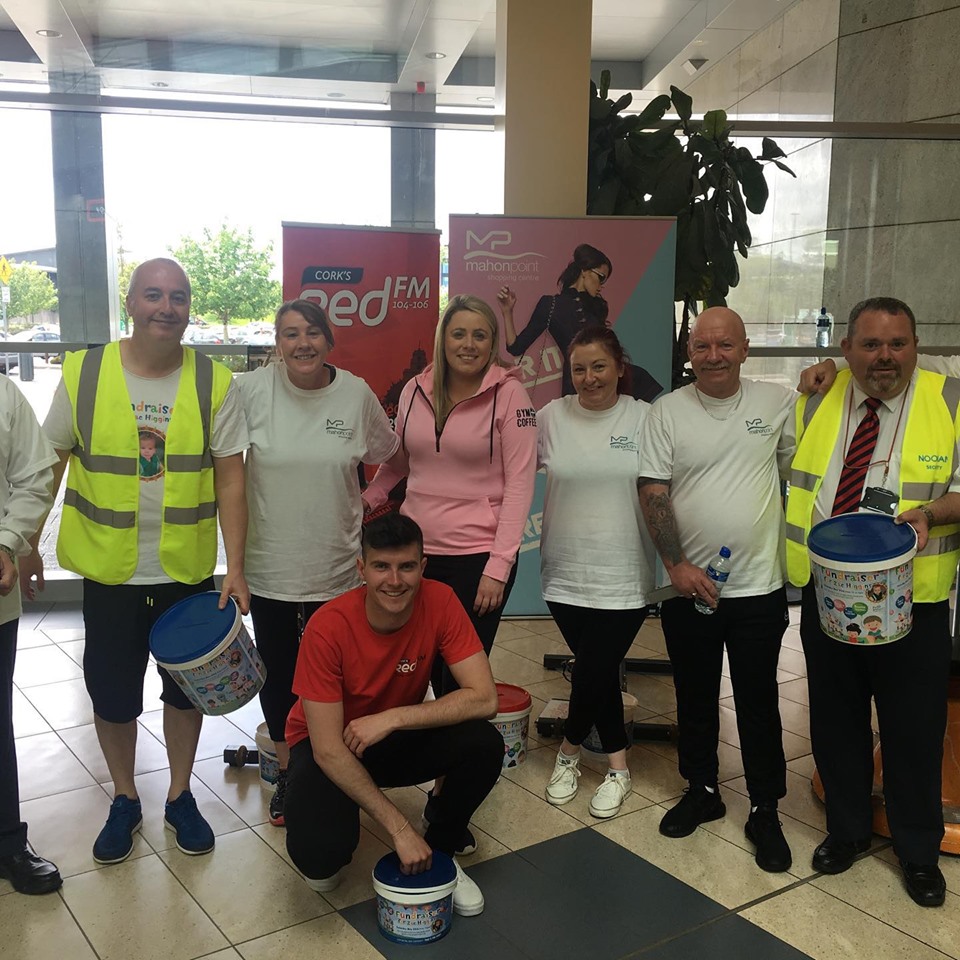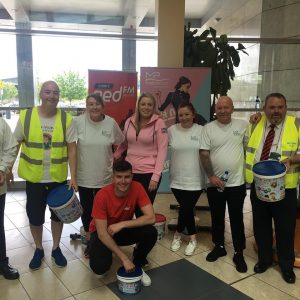 The bulk of the funds were raised from their Bumper Raffle which included some mega prizes from local businesses such as Gym Plus, Radisson Blu Little Island, Hayfield Manor, Cogans Garage Carrigaline and Trabolgan Holiday Village.  Furthermore many of the retailers from Mahon Point Shopping Centre also donated very generous prizes for the raffle.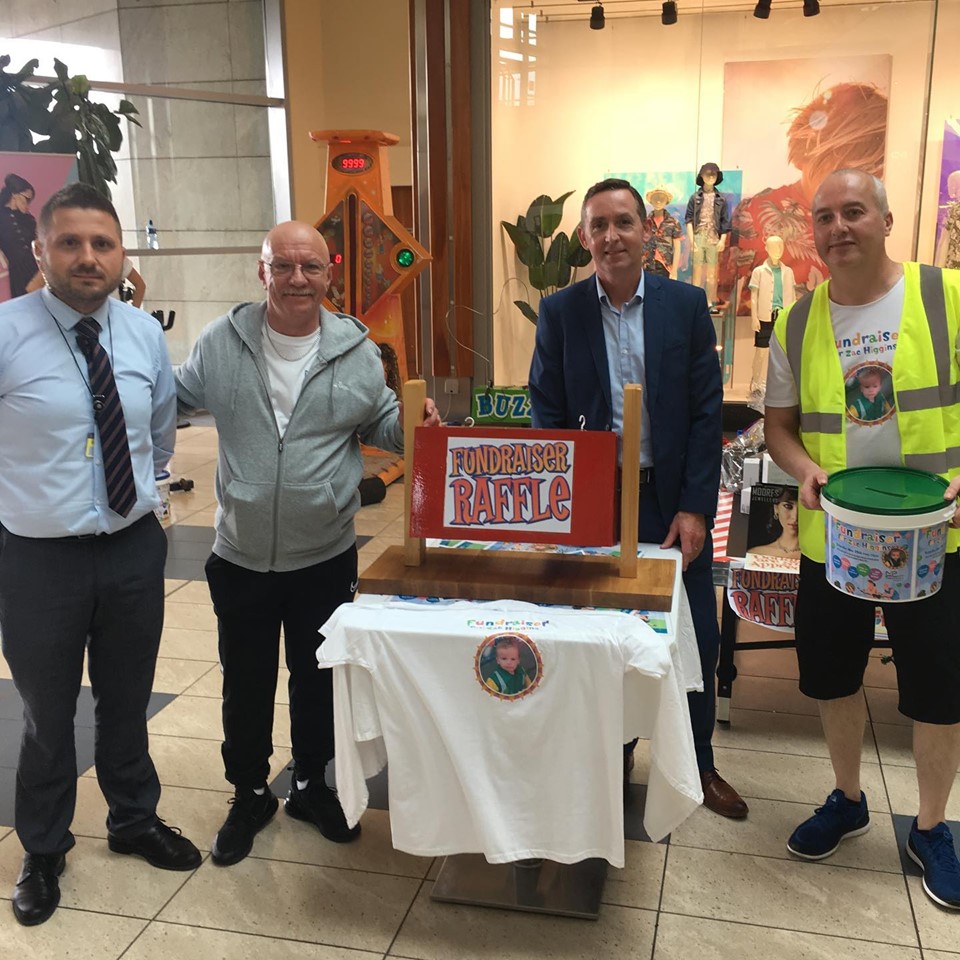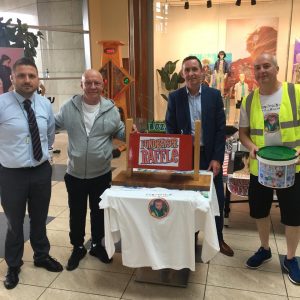 Mahon Point would like to thank the following for their support in organising this event:
Gym Plus for the supply of the bikes for the Spinathon along with raffle prizes
Red FM for coming on board to help promote this event in advance and for their participation on the day
Trabolgan Holiday Village for bringing along their characters as well as providing raffle prizes
Snap Printing for the supply of posters
Smiggle for organising Arts and Crafts
Splash Events for organising Face Painting
The many retailers from Mahon Point and local businesses who supplied raffle prizes and to Tesco for the donation of €500 worth of shopping
The staff at Mahon Point, in particular the Security Team, for giving up their free time to organise this event
Mahon Point Shopping Centre would like to wish Zac and the Higgins family all the best and a speedy recovery for Zac.