Don't forget that Mother's Day is approaching soon, this year it is on Sunday, March 31st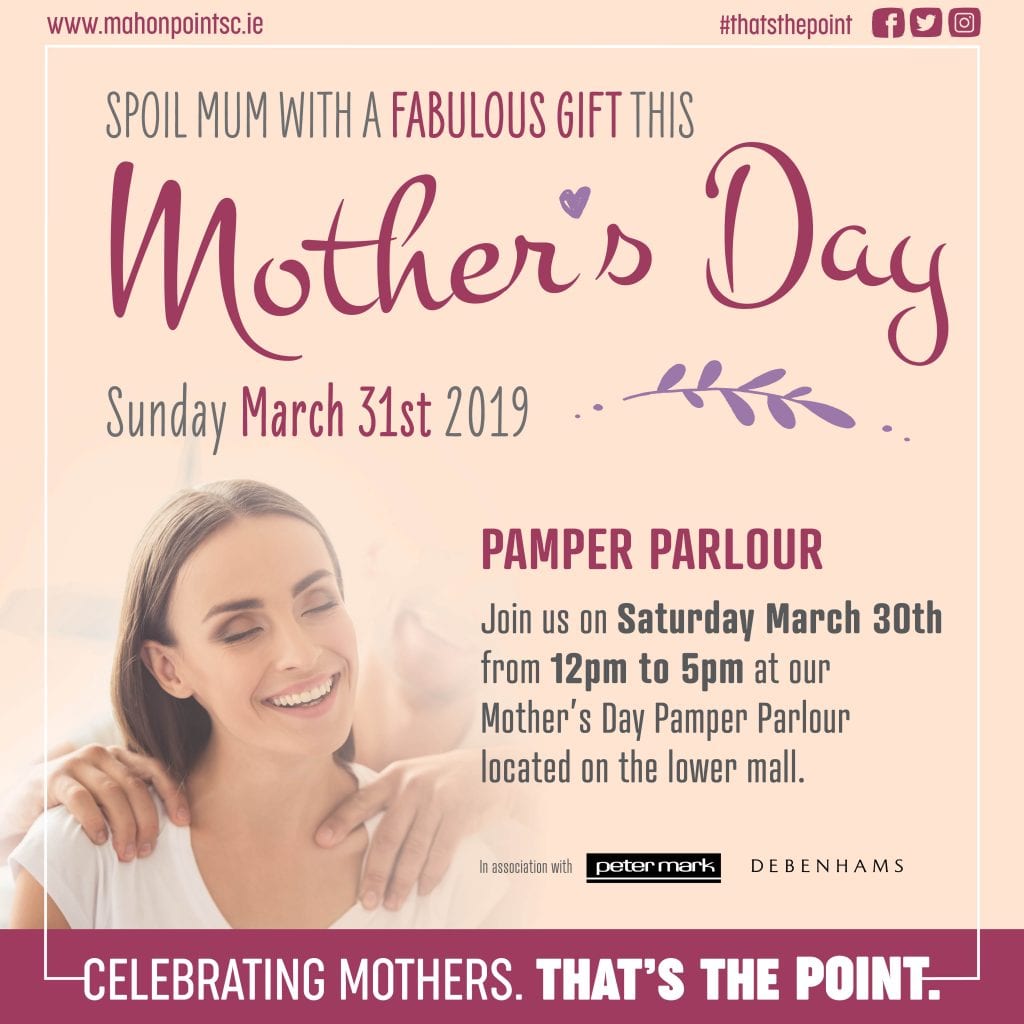 Send Mum to our Pamper Parlour!!
Join us on Saturday March 30th from 12pm to 5pm at our Mother's Day Pamper Parlour located on the lower mall.
Why not treat Mum to a free mini makeover and/or dry hairstyling along with a mini massage!
And kids can be entertained with arts and crafts while Mum gets pampered…
Call 021 4536944 to make your beauty appointment.
Call 021 4359117 to book your dry style hair appointment
Book early to avoid disappointment!
In association with Debenhams and Peter Mark.
Or Spoil Mum with a fabulous gift from one of the many stores from the Centre or give her the gift of endless options with a Mahon Point Gift Card this Mother's Day
#ThatsThePoint