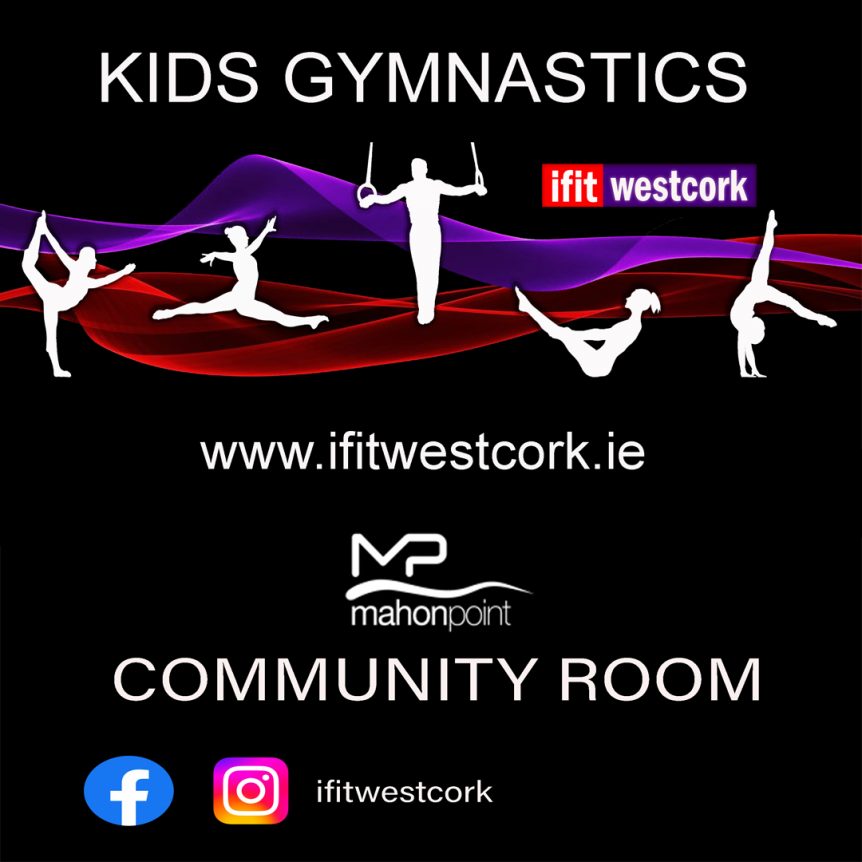 We are delighted to welcome @ifitwestcork.ie to our community room every Friday with gymnastic classes for children.
The classes will start Friday March 3rd and include the following classes every Friday
Toddler/Parent Gymnastics – 18 months – 4 years : 3.00-3.40pm
Kids Gymnastics – 4 -5.5 years: 4.00-4.45pm
Kids Gymnastics 5 -6.5 years: 5.00-5.45pm
Kids Gymnastics- 6 – 8 years: 6.00-6.45pm
Kids Gymnastics- 8+ years 7.00- 7.55pm
You can register for a class via the websites: www.ifitwestcork.ie  or ifitwestcork.class4kids.ie
Price per term is €75 – (6 weeks in term .)
For more info or to book your slots contact Irina at 085 118 9546 or email at ifitwestcork@gmail.com
For further information on all classes at our Community Room click here.