New Tesla location in Cork
This month, a new Tesla location has opened here at Mahon Point offering convenient test drives, service appointments, vehicle health checks and charging whilst you shop. The new location is adjacent to the four V3 Superchargers in our P4 Car Park and will be open for the coming months.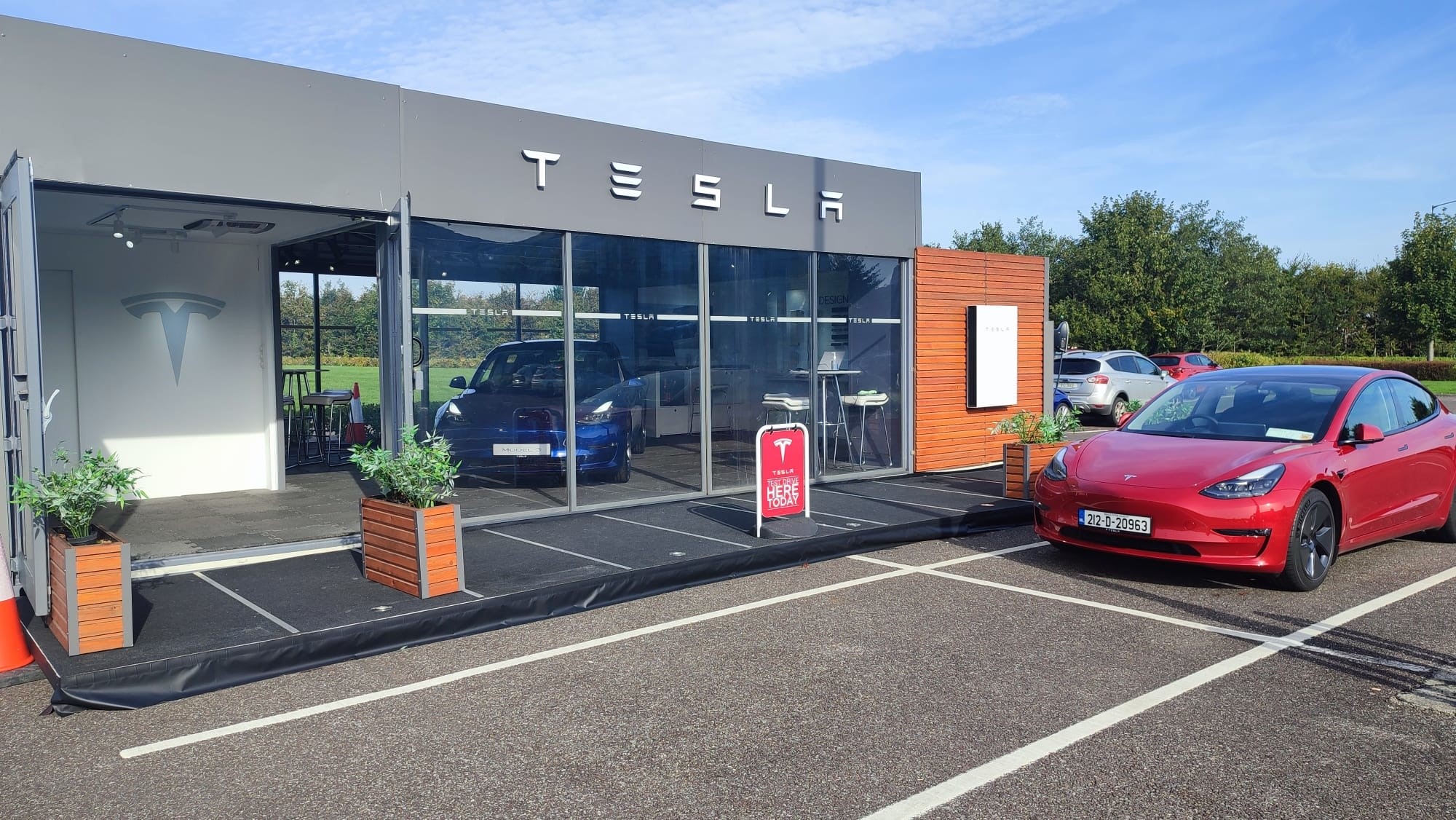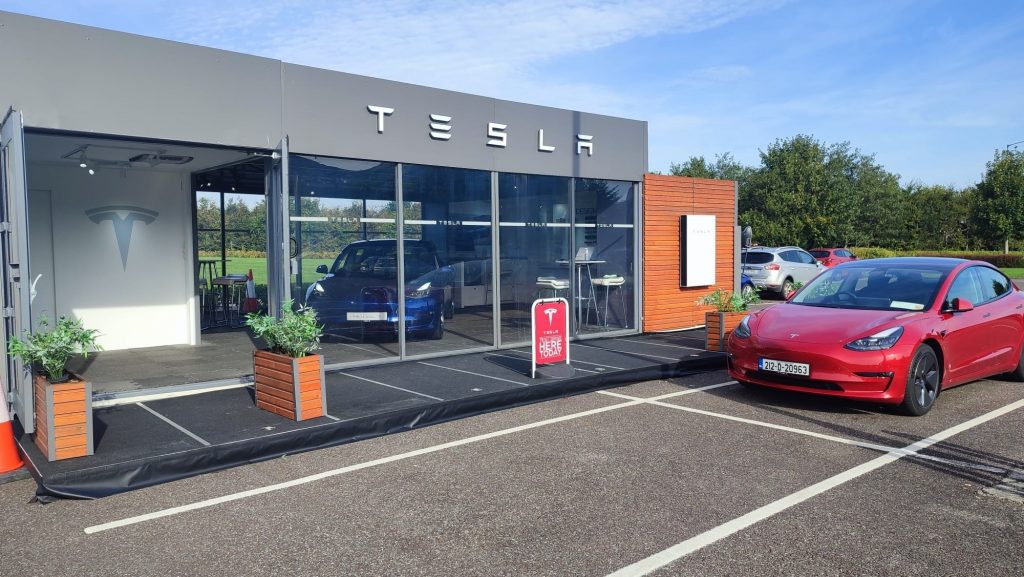 This new pop-up location allows visitors to book test drives and talk with Tesla Advisors about their products. Alongside this, Service Express will perform health checks on vehicles while customers charge. This means that existing Tesla customers will be able to come back to a fully charged and serviced car when they return from their shopping trip and before they continue their onward journey.
The arrival of this new Tesla location follows the installation of four 250kW Tesla Supercharger stalls at Mahon Point earlier this year, which are open 24 hours a day, supporting owners who travel in and around Cork for local and long journeys.
We are happy to support initiatives like these which contribute to our overall strategy for the sustainable use of energy and our wider improved customer offering.
Opening Hours:
Sales opening hours: Monday to Saturday 10.00 – 17.00
Service Express opening hours:  Monday 09.30 – 16.30 and Tuesday 09.30 – 14.30