We are delighted that our drop-in creche, Ready Steady Play will reopen on Monday, June 29th.
So it's time for you to shop again while the kids are in the safe hands of the team at Ready Steady Play!!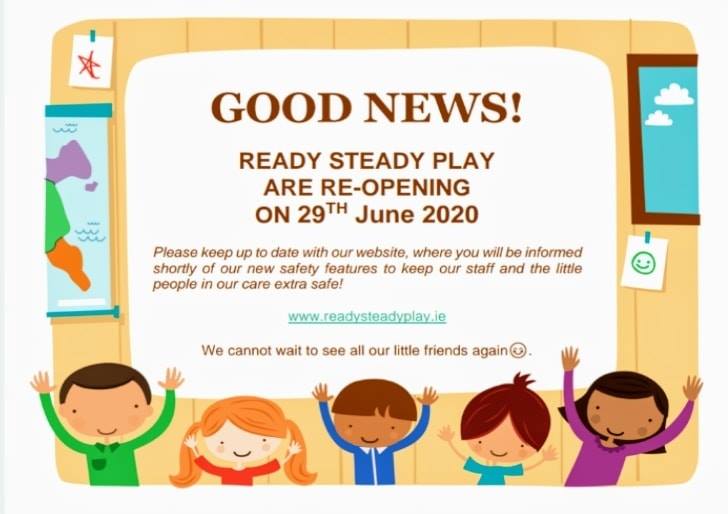 And they have taken many measures to ensure all their little customers are safe and happy.  See below all the measures they have taken.
We look forward to having them back as it is such a great service to have here at Mahon Point!