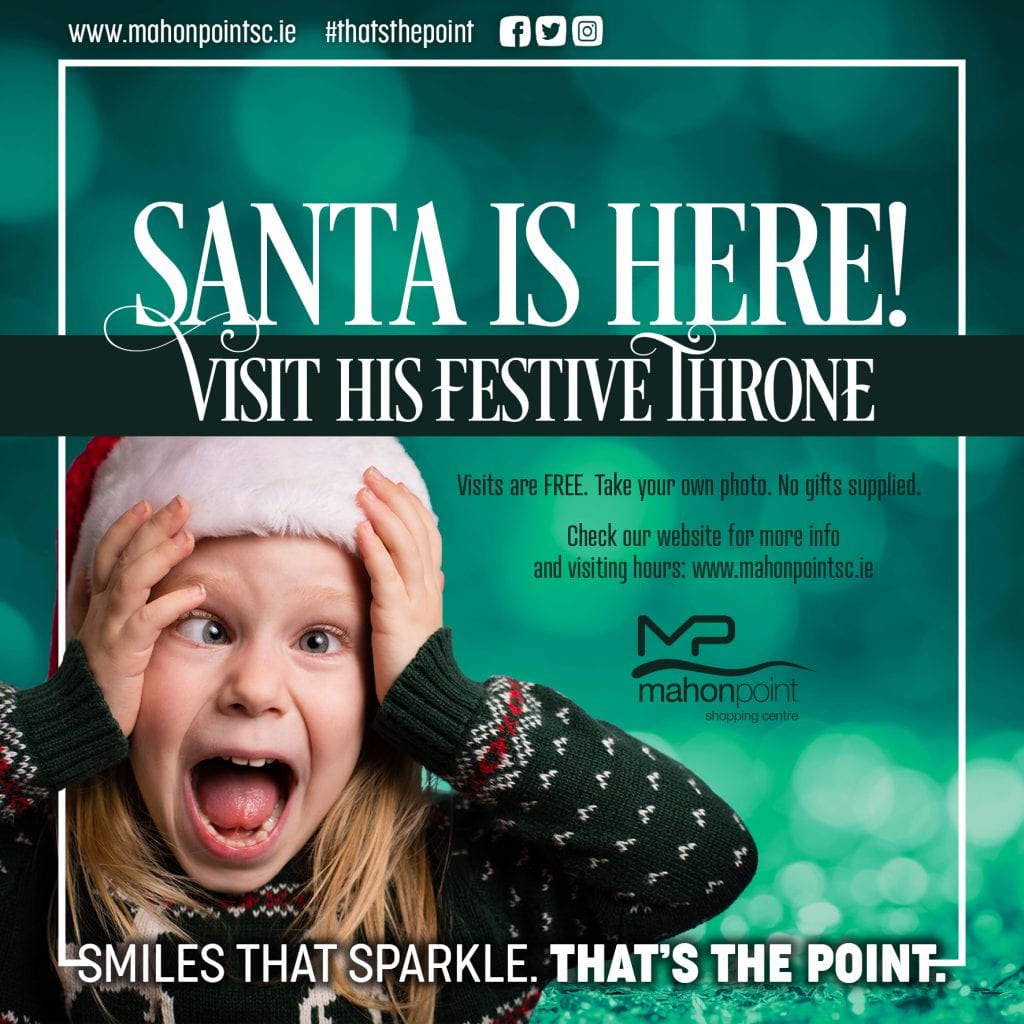 We are delighted to have Santa back at Mahon Point again this year!
And this year he is taking up residence at his new Festive Throne in his usual location at our Norther Entrance (near Boots and Debenhams).
This year all visits are FREE!!
Feel free to take your own photo.
(No gifts will be supplied).
See below for the Visiting Hours until Christmas Eve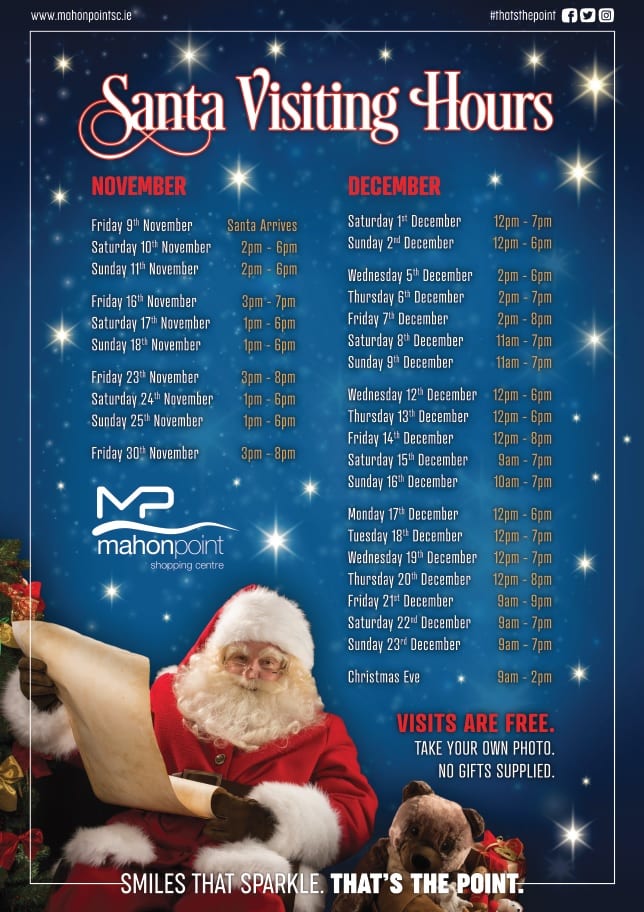 We had such fun at Santa's Arrival Night on November 9th: