We are delighted to announce that the Sixty Minute Restyle with the Style Squad returns this Autumn from September 18th to October 5th!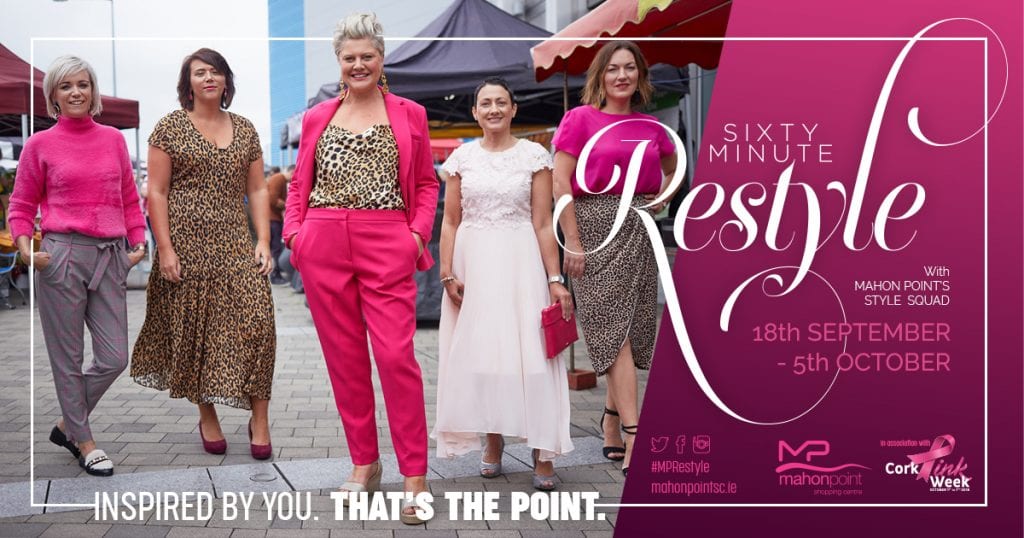 Join our Style Squad for your Sixty Minute Restyle at our pop-up boutique upstairs at Mahon Point Shopping Centre, where our in-house stylist, Dee Kelly Morgan and her fashionista experts Siobhán, Lisa, Áine and Susanne will be on hand to help you step into the new season in style.
Please note that we are no longer taking bookings for this event as it is booked out!  The event will return again next Spring.
A little bit about the Sixty Minute Restyle…
With no obligation to purchase, in just sixty minutes, you will have showcased all the new styles for AW2018 and see what suits you for the season ahead!
Dee's fashion mission is to help real women find their inner style queen with the latest tips, tricks, styles and advice tailored to suit every shape!
With hand-picked selection of the latest AW 18 trends for you to try on, the Style Squad will provide advice on the most wearable colours, prints and party pieces of the season that will suit you and help you choose a look that's right for you!
The Free Sixty Minute Restyle offers a unique style event for ladies who want to refresh their wardrobe – either due to a life changing event e.g. post pregnancy or they simply want a pre-winter pep-up!
We provide the service/make-over in a relaxed laid back setting and there is no obligation to buy anything, use it as an opportunity to try on new styles or maybe even try a look you never dared before!
Follow the Style Squad on social media for exclusive behind the scenes sneak peek on the latest pieces as well as fashion advice and top tips.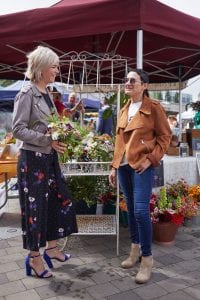 Inspired by you, that's the Point!
#MPRestyle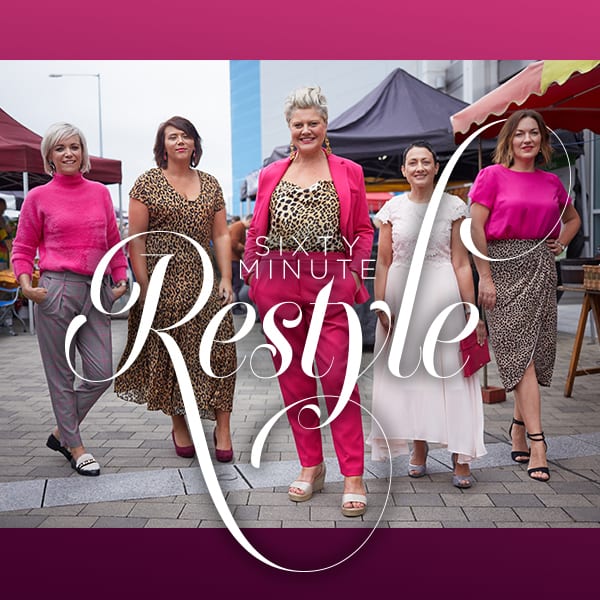 Charity Partner
For this season's Sixty Minute Restyle, we are delighted to support and promote Cork's Pink Week.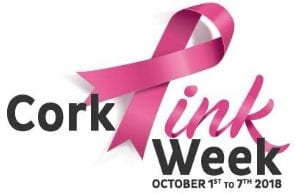 Cork Pink Week is a community initiative set up by a group of Cork people who have been directly affected by breast cancer.  All funds raised will go towards funding essential diagnostic equipment for CUH (Cork University Hospital) Breast Cancer Unit.
October is Breast Cancer Awareness Month, and they are holding the event in solidarity with people worldwide who are affected by breast cancer.
What is planned for Cork Pink Week?
From 1-7th October next the Cork region will, with your help, go Pink!  Individuals, communities and businesses throughout the region will work together to create a series of interesting events to raise significant funds for the Breast Cancer Unit and raise awareness of the excellent cancer care services and facilities in the region.
Events are being added daily on www.corkpinkweek.ie;   and will culminate in a celebratory Pink Lunch at Cork City Hall on the 7th October.
Let's work together to make Cork Pink Week a huge contributor to cancer care services in Cork!
If you wish to sponsor an event, hold an event, attend the Cork Pink Week Lunch, conduct a seminar/information briefing for your staff or wish to donate, please contact the following:
Email:      info@corkpinkweek.ie
Website      www.corkpinkweek.ie