Style Squad is Back!
Dee Kelly Morgan and her team of Style Squadettes returns for another season of Autumn/Winter styling for the ladies of Cork (other counties welcome too!) with FREE appointments over a three week period and we cannot wait…!
Appointments are available from September 20th to October 6th.
STYLE SQUAD IS NOW FULLY BOOKED FOR AW2022 BUT WILL RETURN IN SPRING 2023.
To book a regular Style Advisor appointment with Dee Kelly Morgan, click here.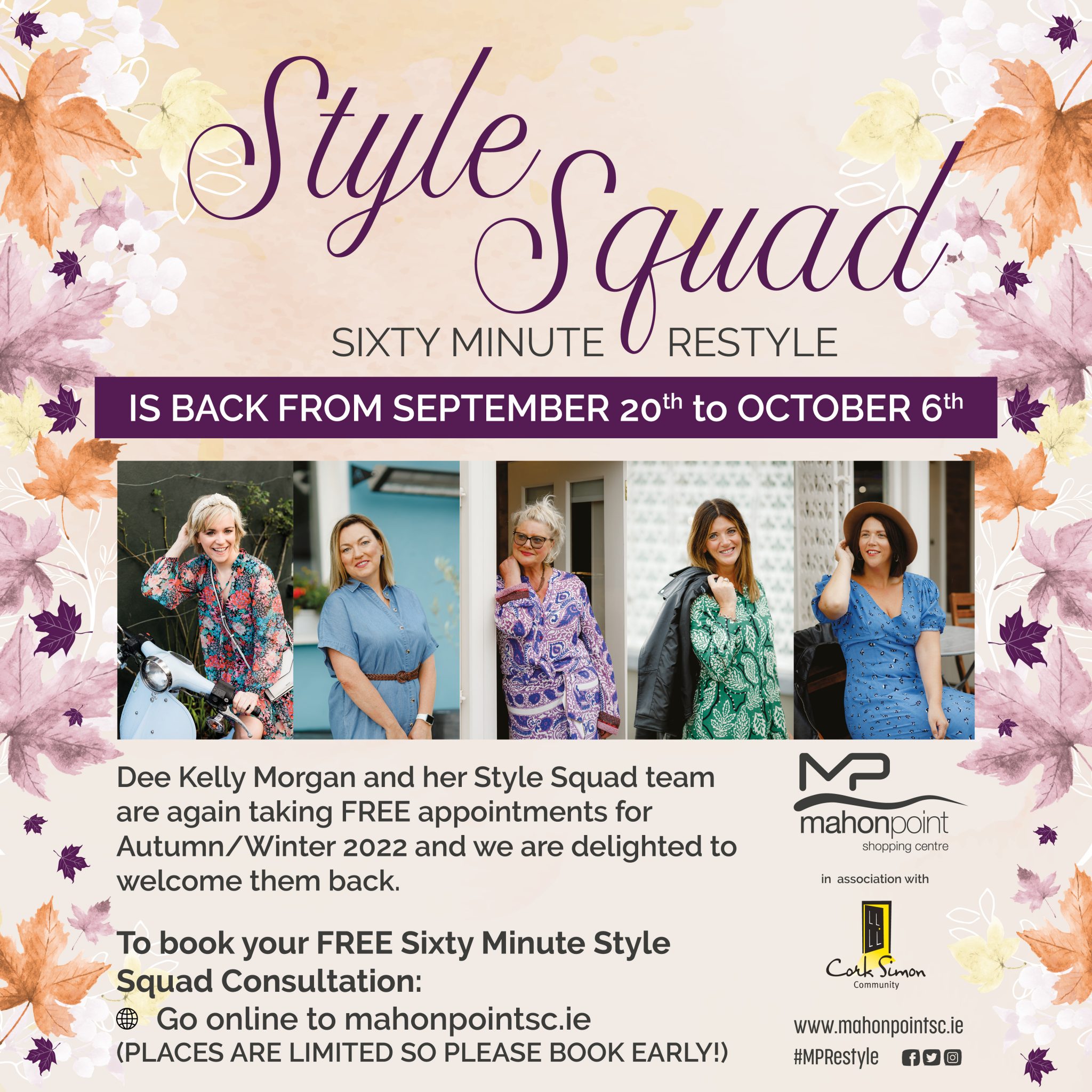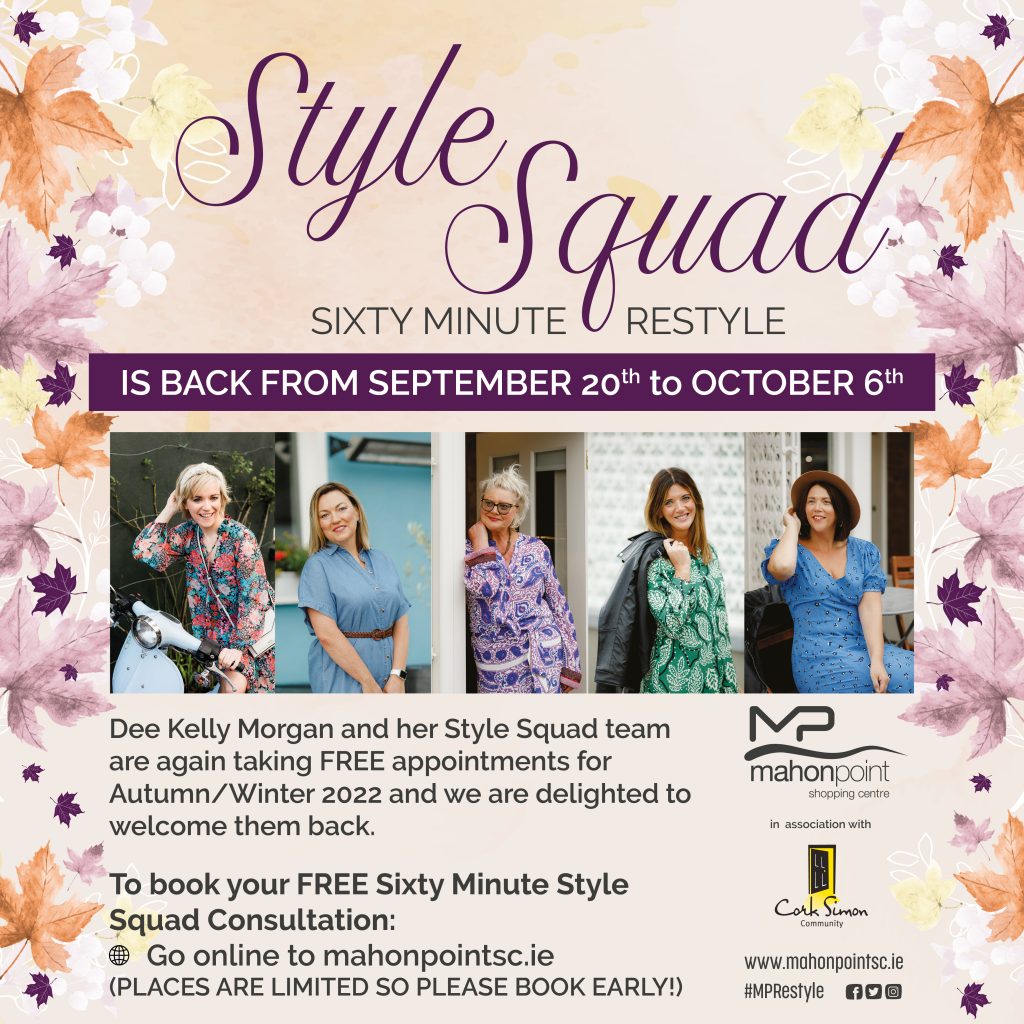 Dee and her fashionista experts Siobhán, Lisa H, and Lisa C will be on hand to help you step into the new season in style at our custom-built pop-up boutique with private dressing rooms. 
In just sixty minutes you will have showcased all the new styles for AW2022 and see what suits you for the season ahead!  The appointment is free so you have no excuse not to book!!
The Pod will be filled with a large representation of fashion, footwear and accessories from lots of stores across the centre.
It's like speed dating for fashion!!!
Testimonials
See what previous Style Squad clients have to say…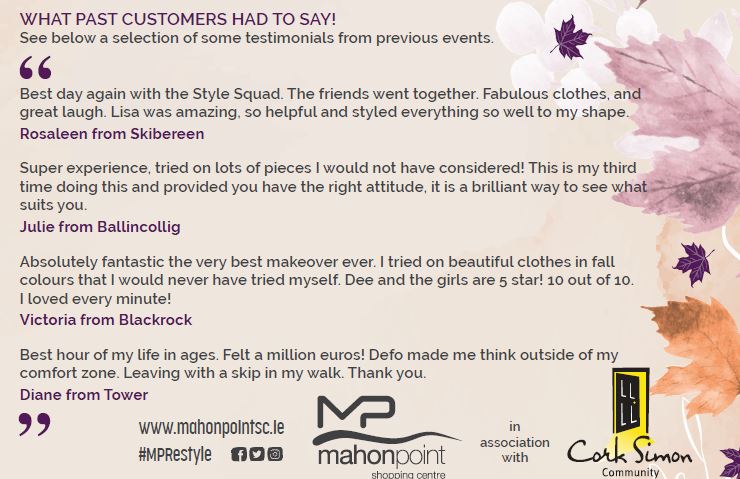 Charity Partner
For this season we are delighted to partner with Cork Simon Community to help raise vital funds.
Every year Cork Simon supports over 1,000 men and women at risk of or experiencing homelessness.
Click here for more information about fundraising plans at Mahon Point for this very deserving charity.