Lá Fhéile Pádraig sona duit!
The Centre is open for Essential Retail on St. Patrick's Day, Wednesday March 17th from 11am to 6pm.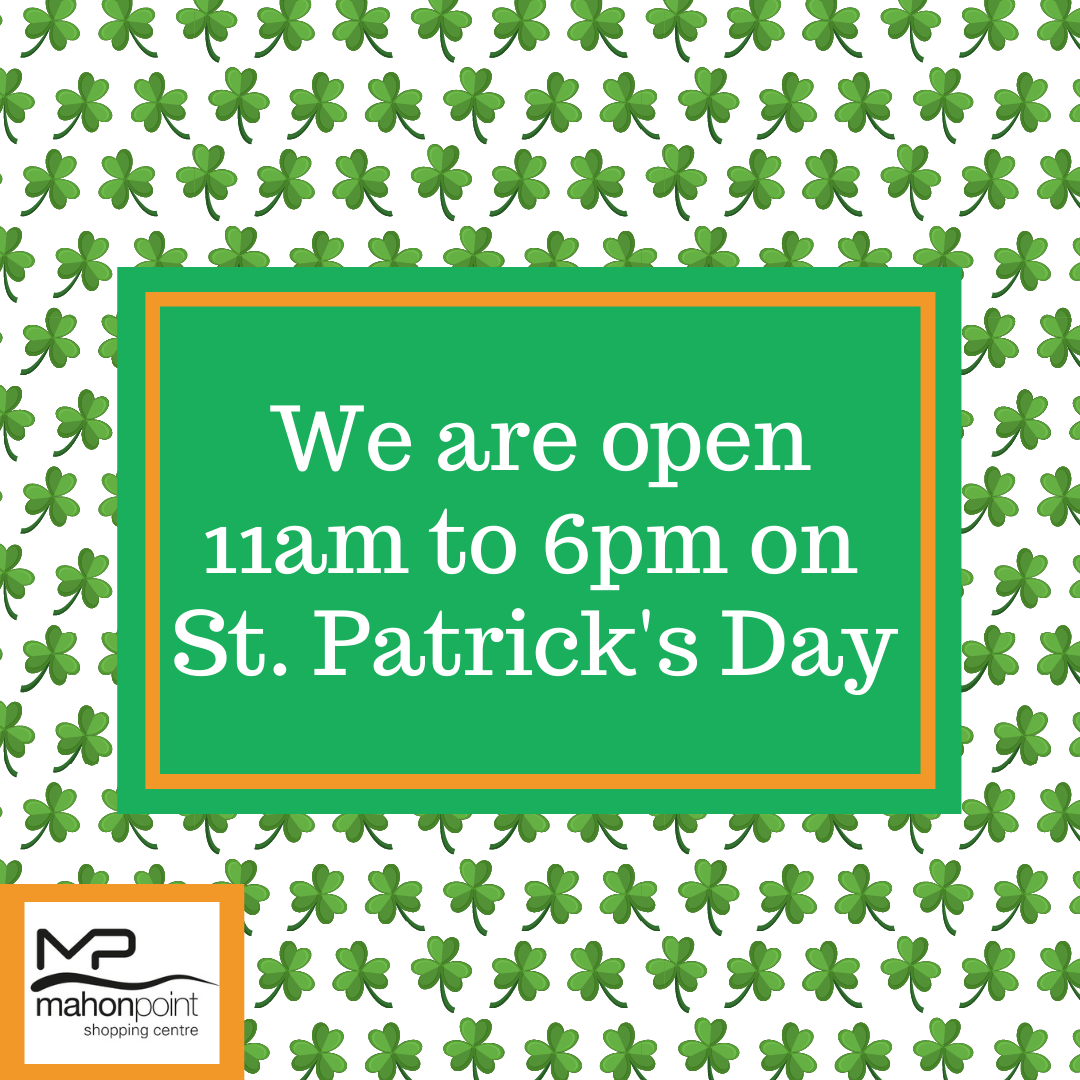 See below the opening hours for Essential Retail at the Shopping Centre.
Boots Pharmacy – 11am to 6pm
Carphone Warehouse – 12pm to 6pm
Eason – 11am to 4pm
GoBike – Closed
Holland & Barrett – 11am to 6pm
Optical Express –Closed
McCauley Health & Beauty – Closed
Specsavers – 11am to 6pm
Tesco – 9am to 8pm
Vodafone – Closed
Hillbilly's – 12pm to 6pm
Jump Juice Bar – Closed
Starbucks – 11am to 6pm
And below are the opening hours for the Retail Park on March 17th
Homestore and More – 10am to 6.30pm.
Argos -11am to 6pm
Halfords – 8am  to 6pm
Equipet – 11am to 6pm
Curry's – 10am to 6pm
B&Q – 8am to 8pm
Bean & Leaf – 9am to 6pm
We would like to wish all our customers a very Happy St. Patrick's Day!