We were delighted to have the team from @cranncentre with us today and to learn more about what this fantastic charity does to provide life-long solutions for children, adults & families living with neuro-physical disabilities.
Crann is the chosen charity for the staff here at Mahon Point and we look forward to our "Walk n'Roll 5k your way" next Tuesday, August 15th.
Click here to learn more about Crann.
Please support us if you can:
https://www.justgiving.com/page/mahon-point-shopping-centre-1690300518123?fbclid=IwAR0pjw8qWl8UeAoLY01QIpS1Co4C-WQpW0rGw9_HJ60bLKLlOVY3WexIUcE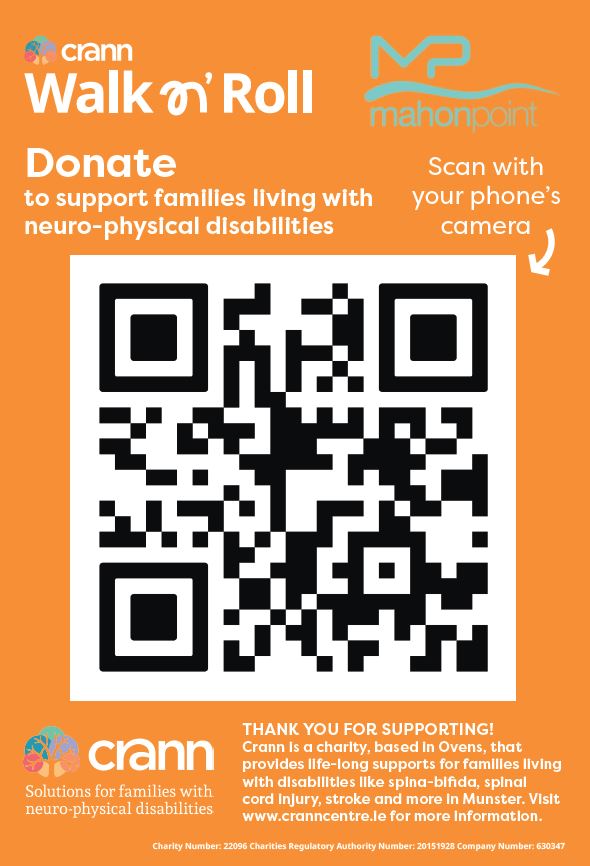 #CrannCentre
#LetsGrowTogether
#CrannWalknRoll
#ThatsThePoint