Style Squad returns for the Autumn!
Please note that our regular Style Advisor Service is unavailable from September 11th to October 5th as during this time the Style Squad event will be taking place.
To find out more about the Style Squad and to book your free appointment, click here.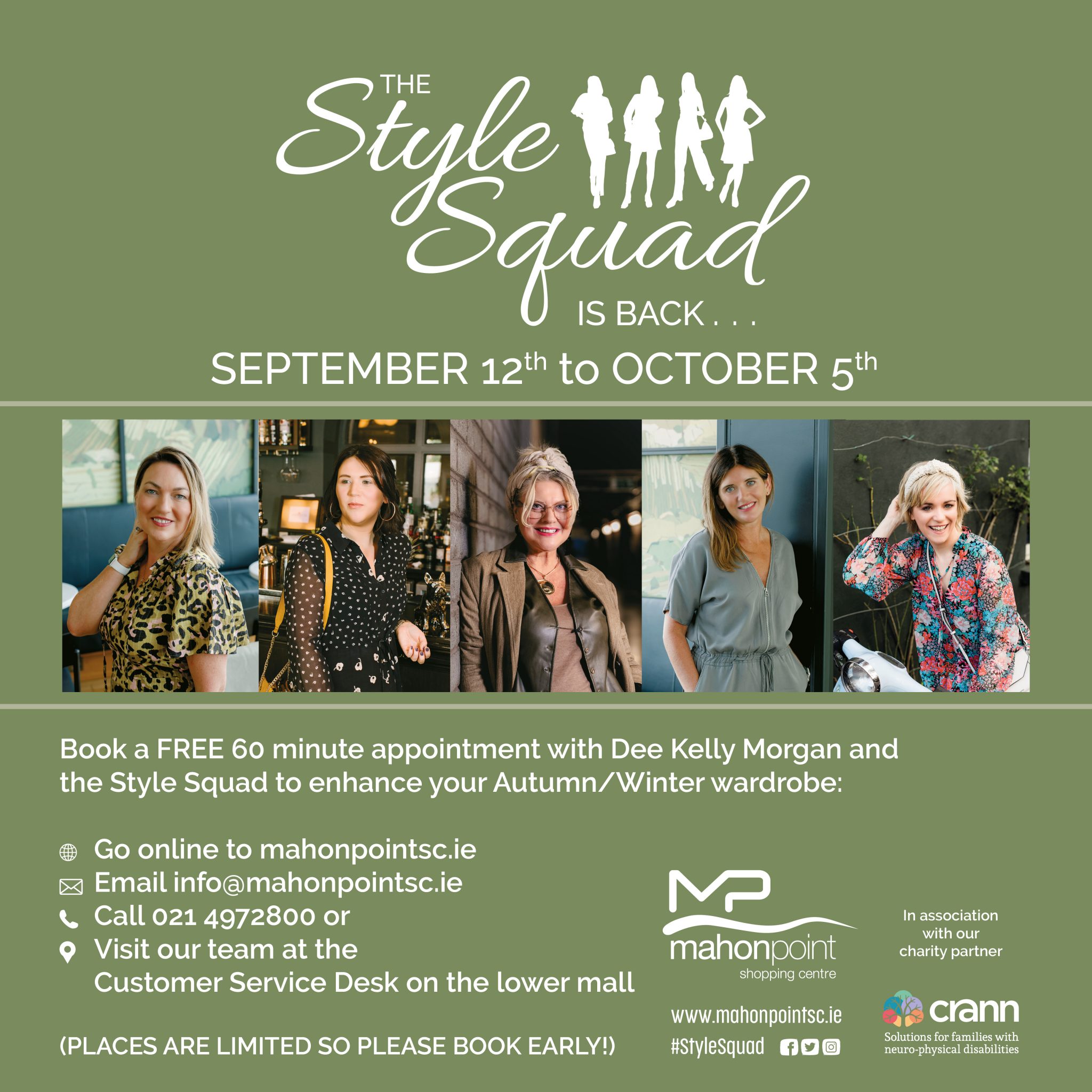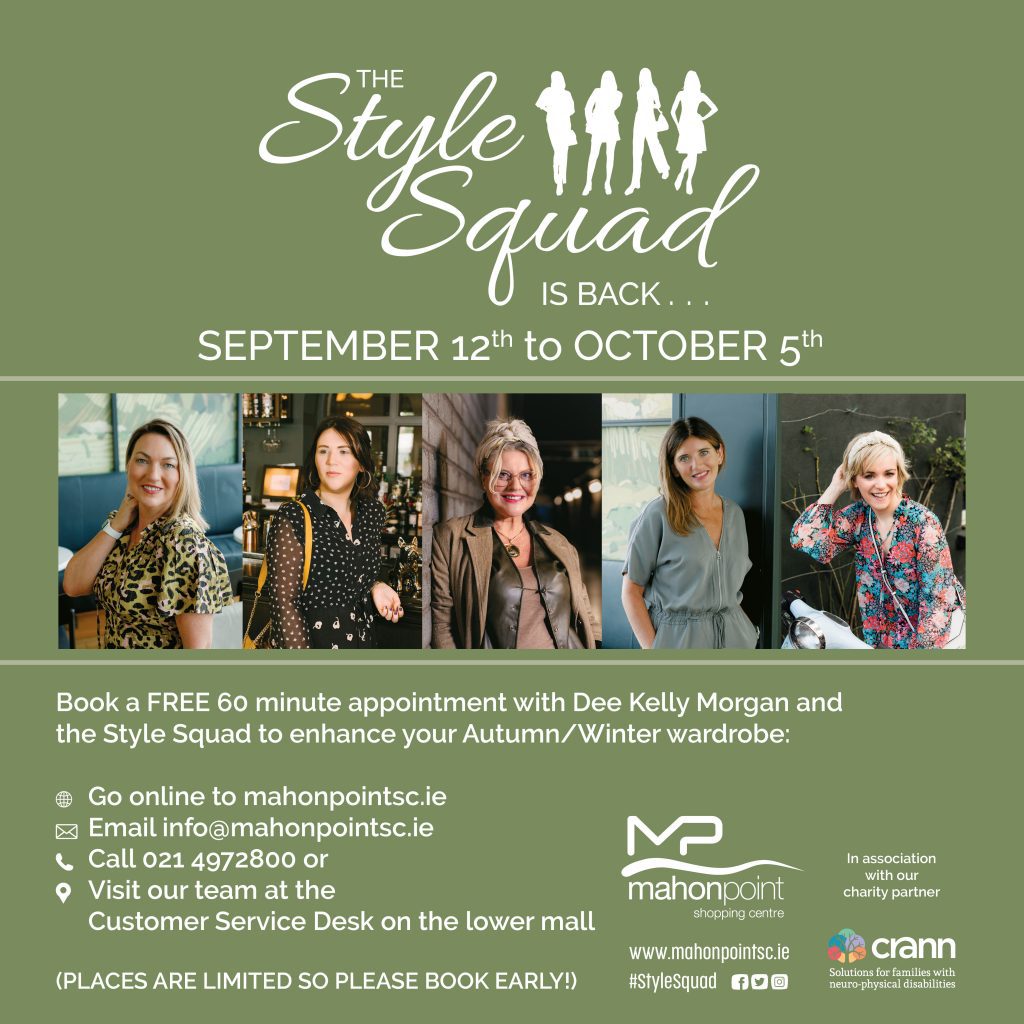 About the Style Advisor Service and how to book:
At Mahon Point we are delighted to offer our customers a FREE Style Advisor Service which is available for all stores across the Centre.
Each 1 and a half hour appointment with our highly experienced and very popular Style Advisor, Dee Kelly Morgan will make shopping a breeze – helping you to choose products and fashion from any store in the centre.
The service is available for morning and afternoon time slots from Monday to Thursday but advance bookings are essential.
To make an appointment  call 021 497 2800 or use the online form below.
Book an appointment with our Style Advisor
About Dee:
Dee has been part of the team here at Mahon Point for over 10 years and before that worked at Brown Thomas so has been styling the women of Cork (and beyond) for many years!
Although Dee has plenty of experience of styling many celebrities, she loves to style women with everyday lifestyles.  Dee has seen it all from ladies coming back to work after maternity leave to those with weight loss or gain.  Dee herself has been all sizes over the years from 8 to 18 so knows well at a personal level the challenges that we can all face.
And Dee also has some regular male clients so the service is open to all.  Her friendly and fun approach takes any fear out of the appointment and read below what past clients had to say!
You can also avail of our creche service to entertain the kids while you shop.
Follow Dee on her Instagram page  and Facebook page for regular updates on styles and bargains from Mahon Point!!
What past clients had to say:
"Excellent service. It was a very calm experience. Dee is very thorough style advisor. Dee listened intently to what I was looking for and was charming & patient. Overall an excellent experience for me."  Mary from Ballincollig
"Great fun. Very helpful. Love the outfit I ended up with. I will be back. Thank you!" Emma from Mallow
"Dee is a ray of sunshine with the patience of a saint and provides a fantastic professional service. I am going home very happy with my purchases and will definitely be back." Carol from Co. Clare
"Fantastic service Dee is brilliant. As a reluctant shopper she made it a very painless process. What took 90 mins would have taken me days otherwise. Highly recommend it." Fiona from Douglas
"It's an absolutely magnificent service, thank you. Dee is wonderful and very caring, always finds what I want." Brid from Glanmire
Book an appointment with our Style Advisor