We have gone green!
No, it's not an early decoration for St. Patrick's Day!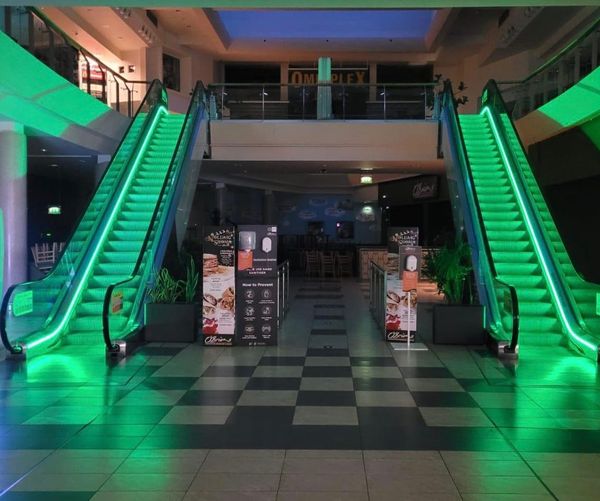 These are our new LED lights, just one of the many initiatives we are taking at the Centre for the sustainable use of energy.
Our seven car parks, including our covered car park, are already fitted with LED lights and we have plans for more.
The use of more efficient LED lights demands less energy and reduces our carbon dioxide emissions.
And we think they look good too!!
Click here
for further information on our sustainable efforts here at Mahon Point.
Posted February 17th 2021