Let's Talk Rubbish!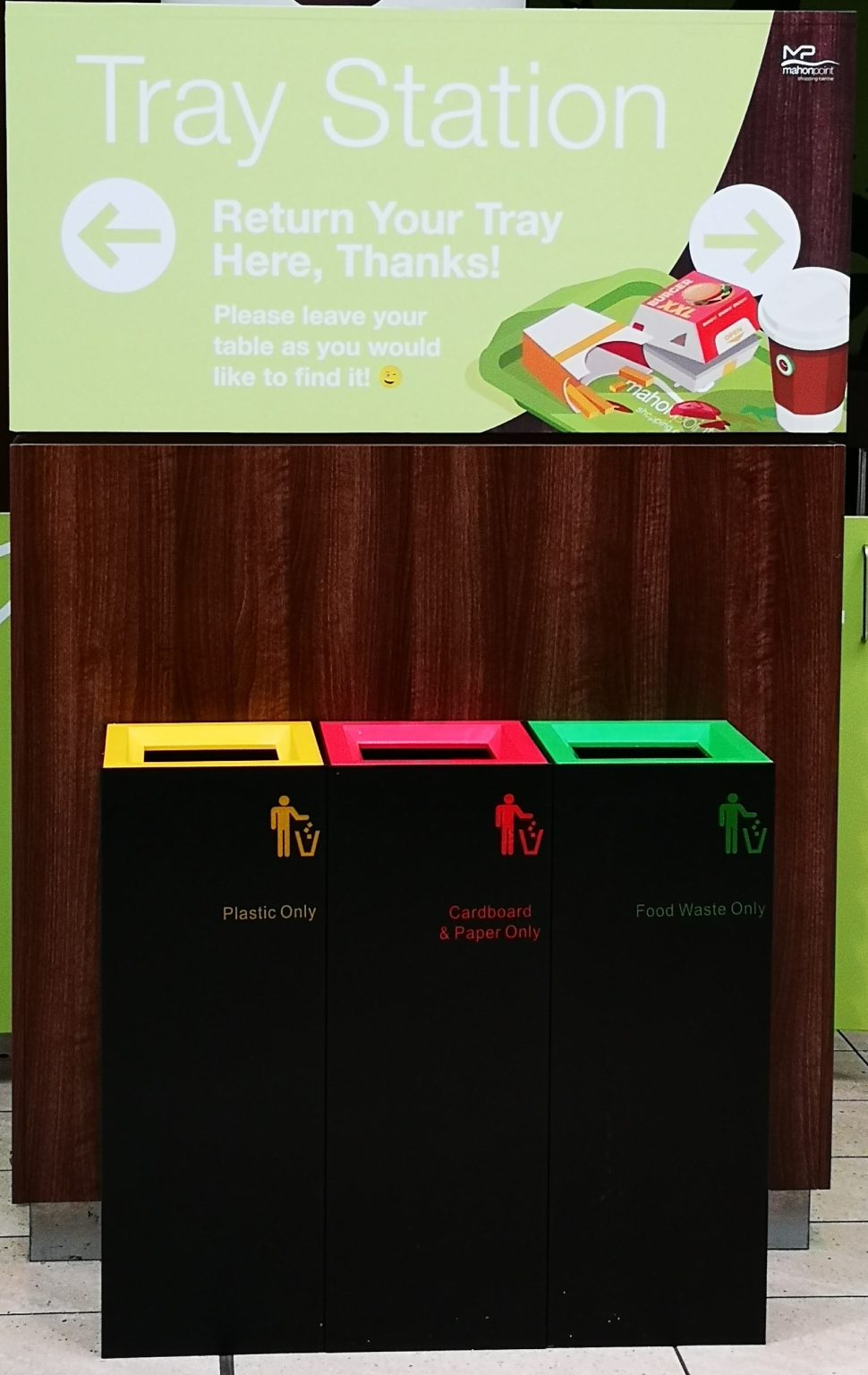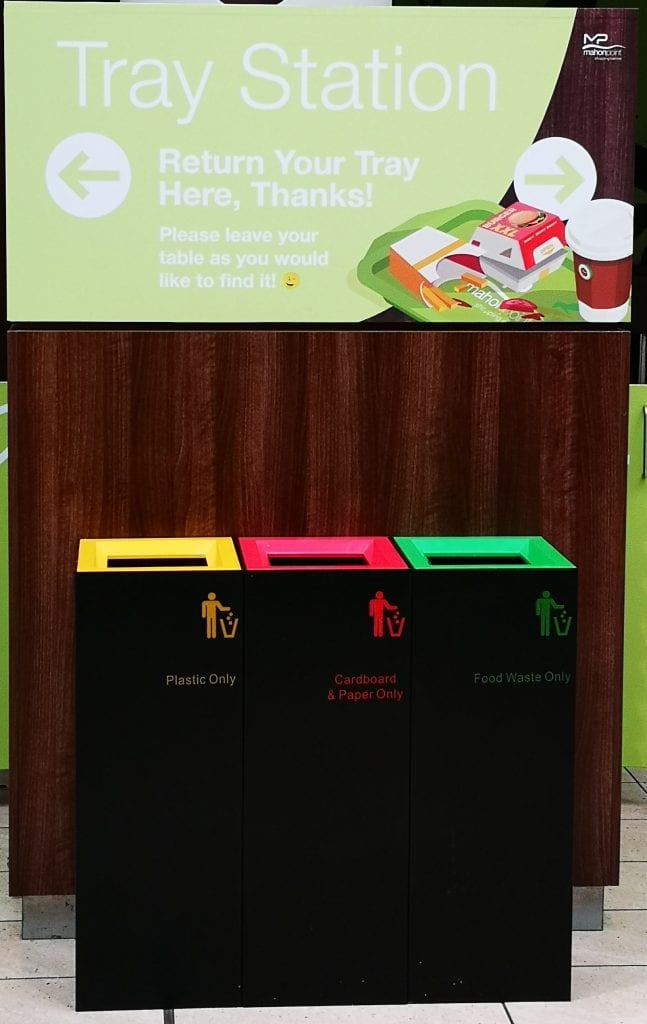 Today, March 18th, is Global Recycling Day so it is a good time for us to give you another update on our sustainability efforts, this time about waste and recycling.
Mahon Point is a zero waste to landfill site with 100% of our refuse being recycled or recovered.  Since we opened in 2005, we have segregated cardboard, plastic, metal, glass, timber and compost (food waste) for recycling. In 2007 we introduced a specialised Food Composter which handles all the food waste from our restaurants and produces several tonnes of compost waste.
We have partnered with Panda Group to help assist with our waste management solutions and on average we recycle 900 tonnes of waste per year.  All contaminated waste (general waste) is processed by Panda and exported to be used as RDF (refuse derived fuel). This is used to generate electricity as opposed to burning fossil fuels.  Panda's recent investment in technology has led to a partnership with Energia which converts organic waste area into electricity at its newly commissioned Huntstown Bioenergy Plant, which will be one of the largest anaerobic digestion plants in Ireland.   And as a customer of Energia, it means our converted waste comes full circle as energy back to us!
For the general public, we have a recycling centre located at our P1 car park with a bottle bank and clothes bank provided.  We also participate in WEEE Ireland recycling events and collection days.  When restrictions lift we hope to organise these events again to make recycling easier for all!
Doing our bit for the planet, that's the point.
Click here for further information on our sustainable efforts here at Mahon Point.
#globalrecyclingday2021
#globalrecyclingday
#recycling
#zerowastetolandfill
#notolandfill
#gogreen
#sustainableenergyuse
#sustainable
#sustainableliving
#eco
#environment
#savetheplanet
#environmentallyfriendly
#doingourbit
#thatsthepoint
Posted March 18th 2021