As part of our efforts to promote sustainability, we are delighted to highlight the efforts also being made by our retail partners and we are keen to learn from each other on how we can all play our part.
Below is some information about what efforts are being taken by our retailer, Jump Juice Bars, our popular smoothie bar located on the upper mall:
•
Jump Juice
made the move from bio-degradable plastic straws to custom made fully compostable paper straws in 2019, reducing the use of plastic straws in the environment by approximately 1 million.
• Their merchandise is all reusable including their Reusable Cups, Metal Straws and Reusable Water Bottles.
• They offer an incentive to use their reusable cups with a 20c discount every time a customer returns with it.
• They have 'Sustainable Stations' in every store – this compromises of their Reusable Cups, Metal Straws and their Reusable Water Bottles.
• Their smoothie cups and lids in store are made with PET1 plastic so are fully recyclable after use.
• Their cup sleeves, napkins, straws, carrier cup trays and plates are all fully compostable.
• Their crepe cones are recyclable and their branded nuts bags and insert for protein balls are recyclable.
• In terms of delivery by Deliveroo from Mahon Point, Jump Juice Bars use different cups as they have to be sealed but these are also recyclable, as well as their carrier bags and carrier trays all being recyclable.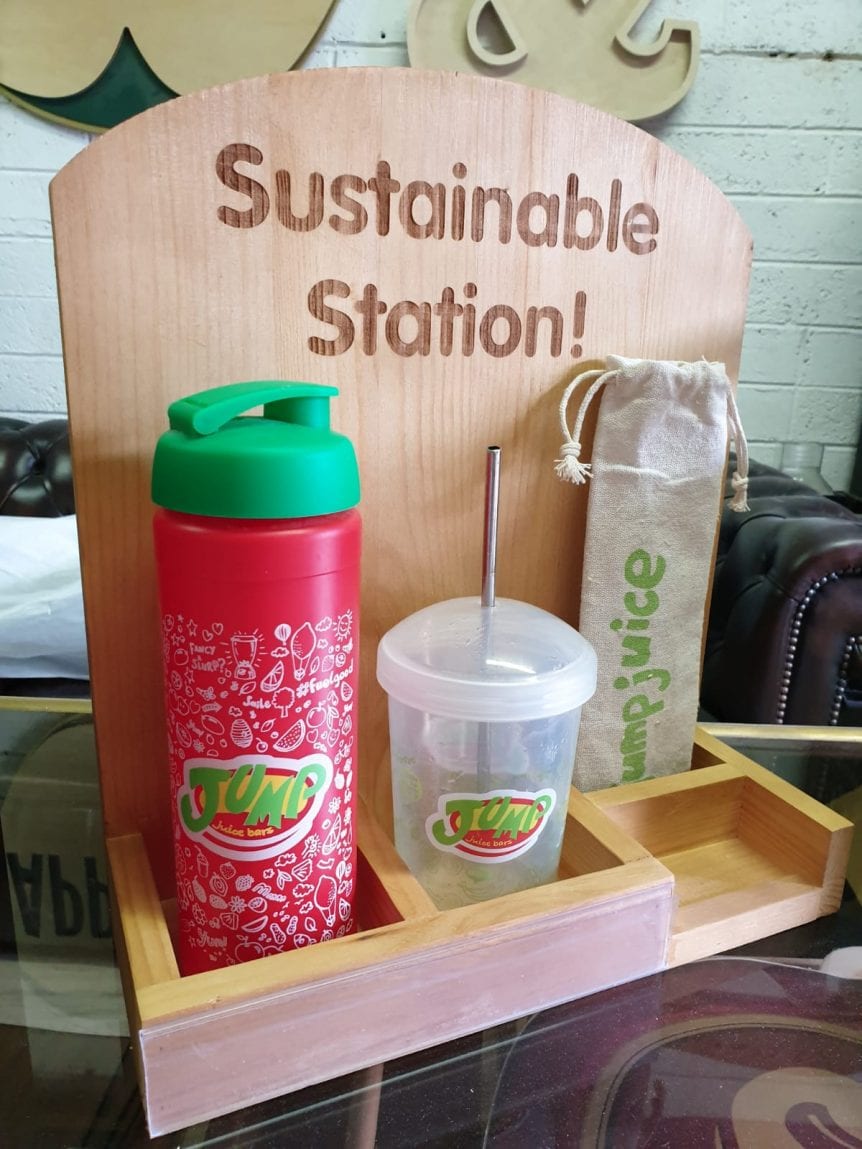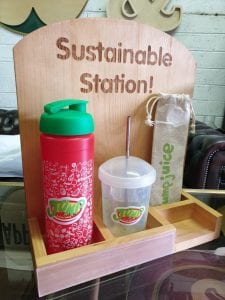 For more information on our sustainability efforts and what makes us Ireland's most sustainable shopping centre, click here .