This investment will help them educate the coaches and improve and develop more players. Ringmahon have developed quite a few exceptional talent over the years with an amazing amount of international caps at all ages. All national league squads in Cork are packed with players who came from Ringmahon.
Paul Higgins, academy coordinator from Ringmahon said "Since the academy was relaunched this year, after lockdown we wanted to start fresh and give the kids in the area the best coaching and equipment we could, to encourage their confidence with football and overall have fun. This generous sponsorship will allow us to do this. An academy is the bread and butter of most clubs and for Ringmahon, seeing local players progress through the ranks is what the club pride themselves on."
We have worked with Ringamhon in the past on various sponsorship initiatives and we are happy to support them again with the Academy. We have great admiration for the club and what they contribute to Mahon, especially the work they undertake with young people.
By sponsoring the Academy we are happy to support our local customers and future soccer superstars!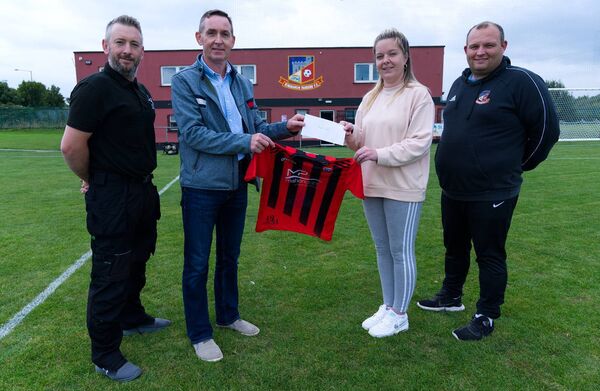 Alan Cooper, Justin Young, general manager Mahon Point Shopping Centre, Katie Carroll, Ringmahon Academy treasurer and head of Ringmahon Rangers Academy Paul Higgins. Picture: Doug Minihane