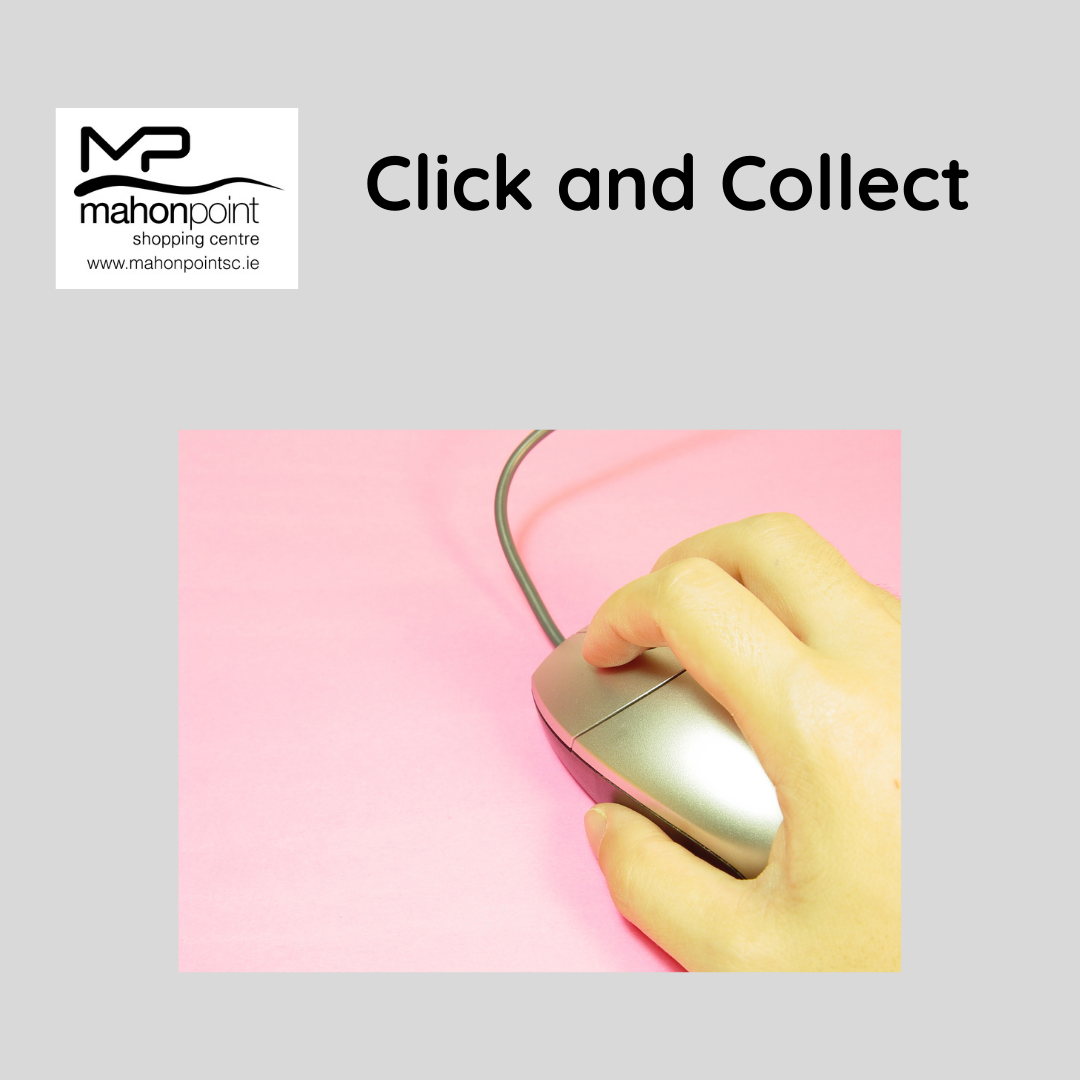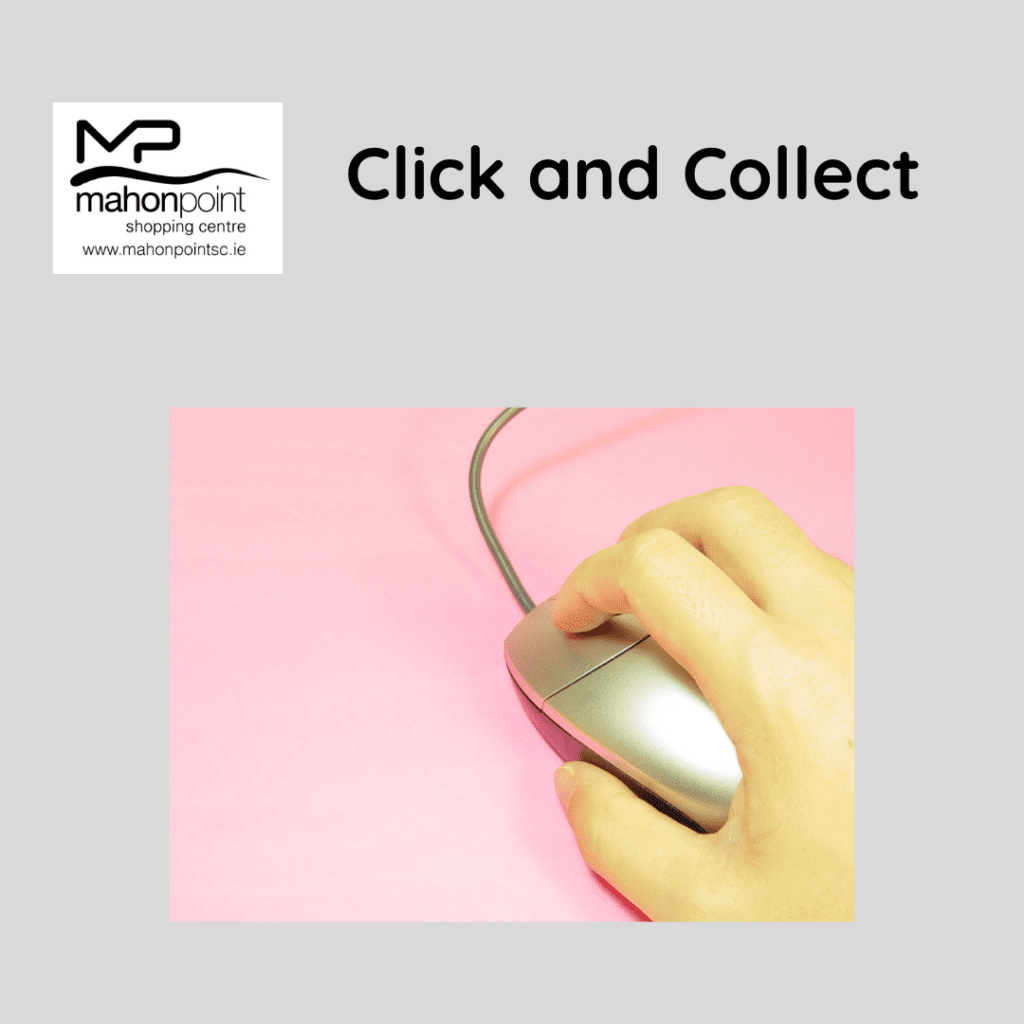 While many stores are closed during the current Level 5 restrictions, selected stores are open for Click & Collect and Call & Collect including the following.
Click & Collect for the following:
Call & Collect for the following:
Golden Discs – Wednesday to Saturday 10am to 4pm.  Call them on 021 4350896, email mahon@goldendiscs.ie or DM them on Facebook (@Golden Discs).
Peter Mark – Mondays, Wednesdays and Fridays from 10am to 4pm. Call 021 4359117 (and to make your Christmas appointment!!).
Gym Plus Coffee – Monday to Friday – 10am to 4pm. Call 089 2192878 or email: Mahonpoint@gympluscoffee.com
The following two stores are open for Essential Retail, but also offer Call and Collect
Easons. Call 021 4972010. (Open for Essential Retail  –  daily from 9.30am to 6pm and 12pm to 5pm on Sundays).
Vodafone – Call 021 4357272.
Essential Retail remains open including selected restaurants for Takeaway, during level 5 restrictions.  For more information, click here.
When visiting the centre don't forget, for the safety of others, please remember to wear a face covering and keep your social distance.
Thank you for supporting local employment.
Working Together, That's The Point.