Welcome Back, We Missed You!
On behalf of the team here at Mahon Point Shopping Centre and all our retailer partners, we would like to welcome you back and sincerely thank you for your continued support, understanding and co-operation especially during these recent times.
While our Centre never closed during the recent lockdown, as essential retail remained open, we are delighted that all non essential retail re-opened again from Monday May 17th.
Shop Safely
We have implemented various safety measures and ask all customers to kindly adhere to these.  For information on the measures taken to ensure your visit to the Centre is a safe one, click here.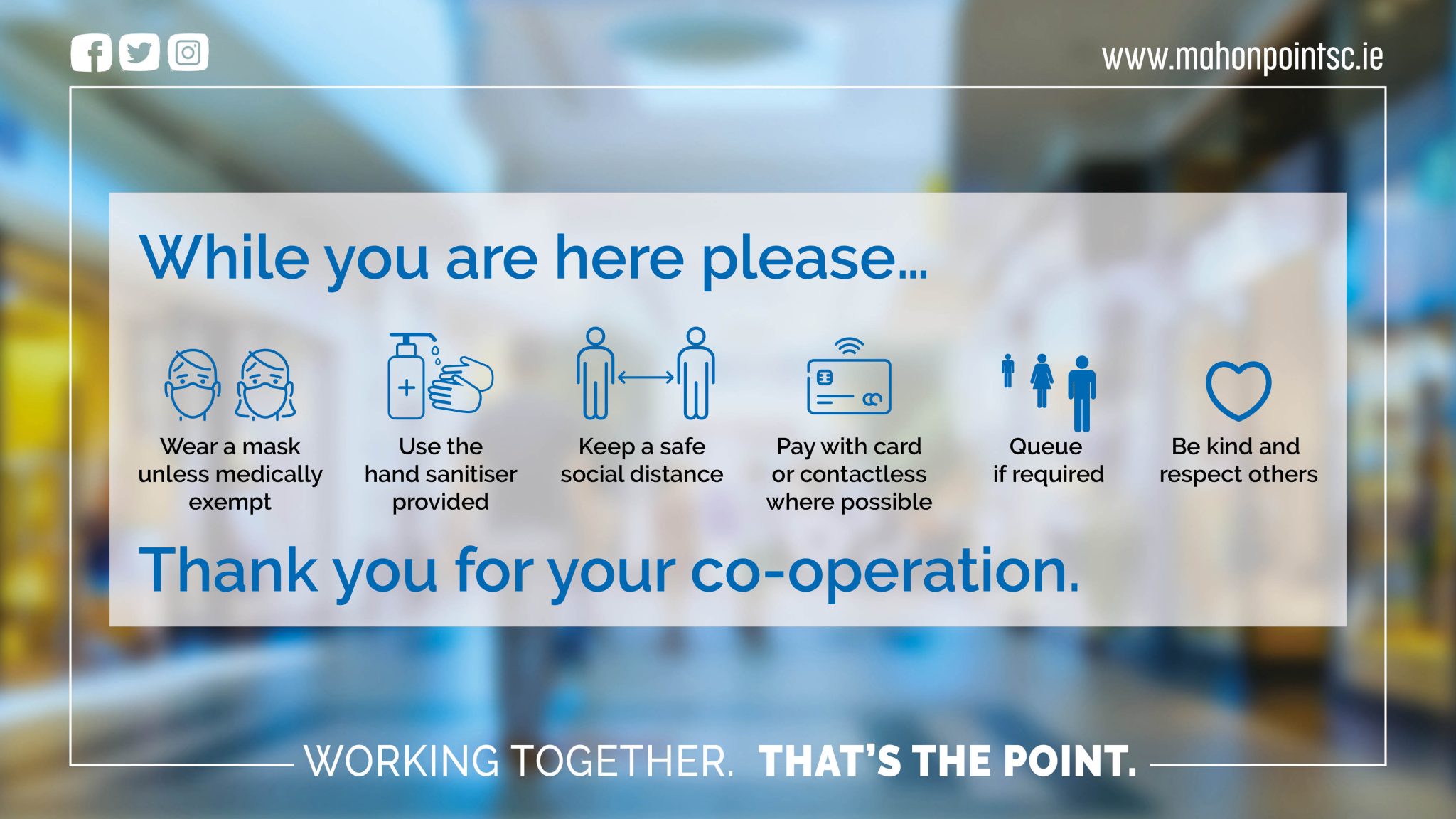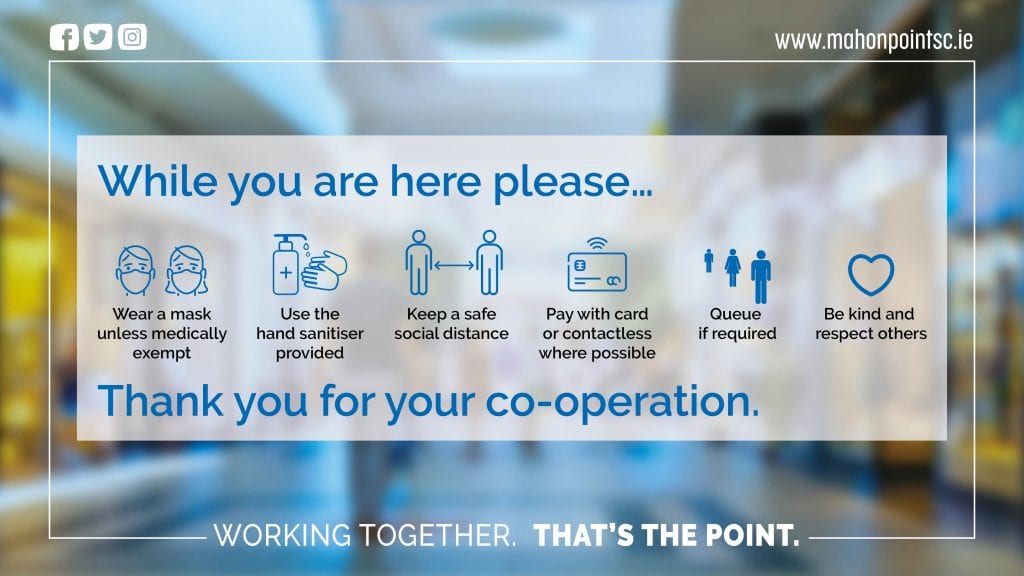 Opening Hours
The core opening hours for the centre will be as follows:
Monday to Wednesday – 9.30am to 7pm
Thursday & Friday – 9.30am to 9pm
Saturday- 9.30am to 7pm
Sunday and Bank Holidays – 11am to 6pm
*Please note some of our stores may operate different opening hours to the centre, please check with individual stores before your visit.  Store phone numbers can be found here.
Restaurants and Cinema
Due to the current Government guidelines, in-store dining and cinema is currently not permitted.  However some of our restaurants are open for takeaway including BB's, Jump Juice, Hillbilly's, Nandos and Starbucks.  McDonalds will reopen from May 24th.
Keep in touch
To keep up to date with all our ongoing information and updates, please keep an eye on our website and our social media.
Should you have any questions about any of the above, please email us at info@mahonpointsc.ie or call 021 4972800, or while at the Centre please feel free to contact any member of our Security Team or our Customer Service Team at the reception desk.
We look forward to our customers returning to the Centre as we slowly return to normality.
Working Together, That's The Point.