Click and Collect Now available!
Struggling to think of a suitable gift idea?
The Mahon Point Gift Card is the perfect gift for all occasions !
Gift cards are available online and from the Customer Service Desk at Mahon Point in any denomination from €10 to €1250.
Click and Collect for Free is now also available 
It's easy……..
Choose the amount you would like to put on your gift card (up to €500 for Click and Collect) & complete your purchase on-line 
So you can purchase online and your recipient will get an email telling them they have received a gift card from you!

Now how easy is that

Choose our FREE Click and Collect service (or have your order posted)
Collect your gift card at the Customer Service Desk in Mahon Point Shopping Centre, Cork.


Why use Click and Collect?
By using Click and Collect you can purchase for someone without calling in person to the Centre.  So it is ideal if you live abroad or do not live close to Cork and would like to pass on a gift of a Mahon Point Gift Card to a friend or relative in Cork!
The person who is receiving the gift will then get an email with a personalised message from you (or you can send the email to yourself!).  They can then call to the Centre when it suits them to pick up the gift card.
Please note: Your Click & Collect code will be emailed once we have completed our security checks on your order, so please allow at least 24 hours (Monday to Friday) for your order to be processed.
Why is the Mahon Point Gift Card the perfect  gift idea?
Three simple words – 'freedom of choice'. Therefore, give them the Gift of Endless Options with a gift card from Mahon Point. They can choose from a plethora of retailers throughout the centre or treat themselves to a memorable experience.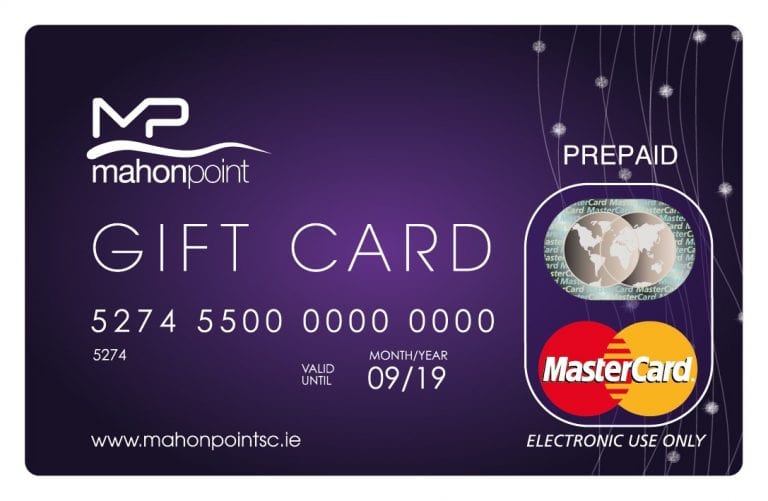 Where can I spend a Mahon Point Gift Card?
Any store in Mahon Point Shopping Centre that accepts Mastercard will accept the Mahon Point gift card. The choice is yours:
Choose from over 70 of your favourite stores to spend it in, including Lifestyle Sports, Next and Zara
Catch the latest blockbuster at the Omniplex Cinema & eat at one of our restaurants
Or simply cover the weekly shop at Tesco, Mahon Point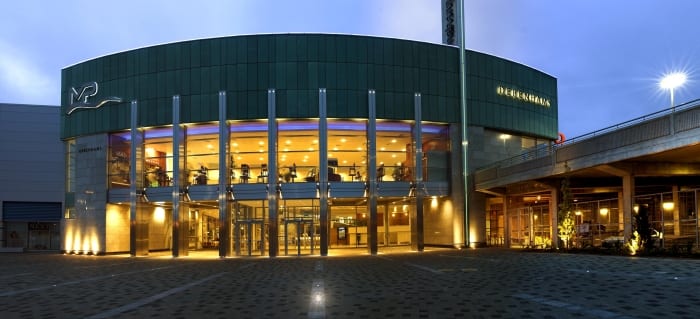 Where can I purchase a Mahon Point Gift Card from?
Gifts cards can be purchased from the Customer Service Desk at Mahon Point Shopping Centre in any denomination from €10 to €1250.
You can also avail of our new 'Click & Collect' option.
How do I check my Mahon Point Gift Card balance?
Checking the balance on your Mahon Point card couldn't be easier. Choose from three convenient methods below:
Simply visit this page and enter the number on the front of the card.
Call the number on the back of the card.
For more information please click here or give us a call on 021 497 2809